Main content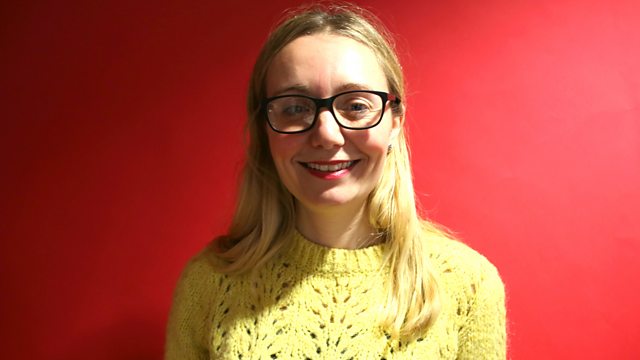 Cerrie Burnell, Elizabeth Warren, Holidays, Speaking up, Forced marriage
Children's TV presenter Cerrie Burnelll, Elizabeth Warren and presidency, why women ask fewer questions than men, forced marriage rescue, and multi-generational holidays.
Children's TV presenter Cerrie Burnell is a familiar face to many children and their parents. She started out with roles in Grange Hill, EastEnders and Holby City before joining CBeebies as one of their main presenters in 2009. In 2013, Cerrie published her first children's book Snowflakes, followed by Harper and the Sea of Secrets. She joins Jenni to discuss her new novel for children, The Girl with the Shark's Teeth, a fantasy adventure set under the sea.
Elizabeth Warren, the Democrat Senator for Massachusetts has taken the first step towards running for the presidency in 2020. She's been labelled too divisive, too liberal and it's been said she shares other unpopular attributes that saw Hillary Clinton defeated in her bid for the White House in 2016. We hear about who she is, the competition she'll have to beat if she wants her party's nomination and the argument about whether the United States is ready to elect a woman president.
A study initiated by the University of Cambridge has found that although half of the audience members of academic seminars are women, for every 1 question asked by a woman, men ask 2-3 times as many. Dr Gillian Sandstrom, now at the University of Essex, co-wrote the article 'Women's visibility in academic seminars: women ask fewer questions than men', and Jo Ellen Grzyb, founding director of Impact Factory, which runs workshops on communication, negotiation and public speaking, join Jenni to discuss why women aren't more visible in discussions and what can be done to encourage speaking out.
British victims of forced marriages overseas are being asked by the Foreign Office to pay costs associated with their own rescue, according to an investigation by The Times newspaper. Some women who were unable to cover the costs of their flights, food and shelter were asked to take out a loan. Jenni talks to Pragna Patel, Director of Southall Black Sisters about what they would like the British government to do.
This week the Government's new Minister for Loneliness supported the idea of families taking grandparents on holiday with them. But do multi-generational holidays work? Soo Kim is a travel reporter for the Daily Telegraph and says that there has been a rise in the number of families going on holiday with their parents or grandparents. She has taken her own mother on holiday and plans to do so again. Irma Kurtz, a grandmother herself, used to be the Agony Aunt of Cosmopolitan magazine and has an in-depth understanding of family dynamics. They join Jenni to discuss the issue.
Presenter: Jenni Murray
Last on
Broadcast

Podcast
Women's voices and women's lives - topical conversations to inform, challenge and inspire.