Main content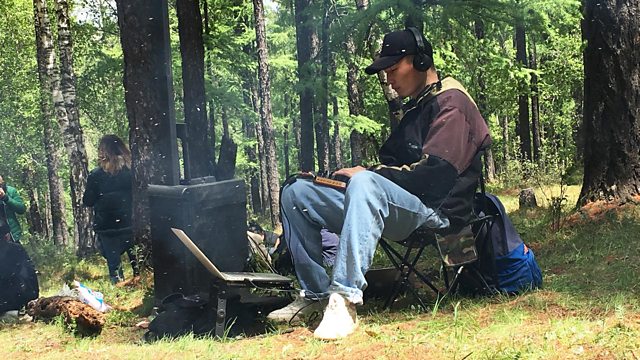 Mongolian beats, Icelandic flutes and Ghanaian voices
Chilled Mongolian electronica from bedroom DJ Bodikhuu, sixty seconds of Icelandic flute from Atli Heimir Sveinsson, and massed voices from Frafra women in north Ghana.
Max Reinhardt presents. West Mongolian DJ Bodikhuu is the darling of Central Asian bedroom electronica – his chilled-out beats meet the oddball world of Icelandic surrealist Atli Heimir Sveinsson's "21 Sounding Minutes" for solo flute. Plus, for the last eighteen months Dutch punk musician Arnold de Boer has been collecting the sound of massed voices of women from the Frafra region of Northern Ghana – we hear a joyous example, alongside some traditional Hindustani raga sounds arranged for string orchestra.
Max also looks forward to the Late Junction Festival, taking place from 28th February to 1st March at EarTH (Evolutionary Arts Hackney) in partnership with the Barbican Centre, with music from O Yama O and Chaines. Plus, there's sonic experimentation from the collective Common Objects and new music from the jazz composer-trumpeter Nick Malcolm and his band.
Produced by Steven Rajam for Reduced Listening.
Featured in...
We broadcast more live and specially-recorded concerts and opera than any other station.