Main content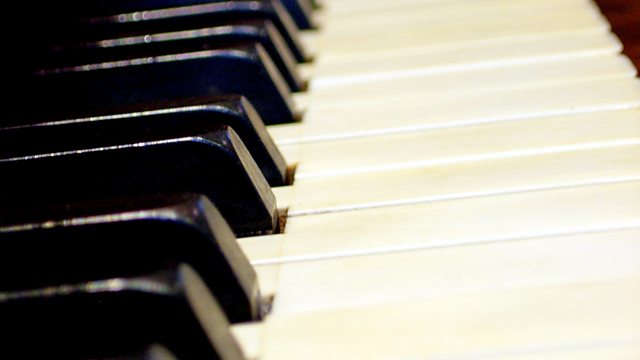 Beethoven, Mendelssohn, Hahn
The Aris Quartet performs Beethoven's String Quartet No 8 in E minor, Alessandro Fisher sings Tosti and Hahn, and Katharina Konradi sings Rachmaninov and Mendelssohn.
New Generation Artists: first BBC recordings from three of the six newest musicians on the programme.
The Aris Quartet have built quite a following in their native Germany for their interpretations of Beethoven so this recording made last month should be something very special. Meanwhile British tenor, Alessandro Fisher, brings his linguistic skill and a touch of old world charm to Hahn's catching songs in Venetian dialect and Katharina Konradi, born in Kyrgyzstan but long-resident in Germany, combines a touching beauty and poignancy in the music of Mendelssohn and Rachmaninov.
Presented by Kate Molleson.
Rachmaninov Oh never sing to me again op.4/4
Katharina Konradi (soprano), Erik Schneider (piano)
Mendelssohn Auf Flügeln des Gesanges op.34/2, Suleika op.34/4 and Venetianisches Gondellied op.57/5
Katharina Konradi (soprano), Erik Schneider (piano)
Beethoven String Quartet No. 8, in E minor, Op. 59, No. 2
Aris Quartet
Paolo Tosti A vucchella
Alessandro Fisher (tenor), Gary Matthewman (piano)
Hahn Venezia
Alessandro Fisher (tenor), Gary Matthewman (piano)