Main content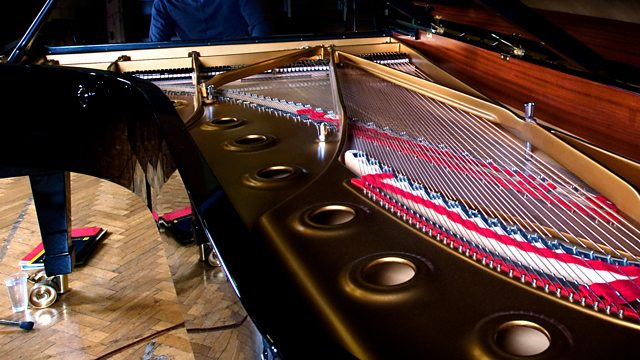 Sarah Walker presents music from the Musiq'3 Chamber Music Festival in Brussels including Miaskovsky's Cello Sonata No 1 and Kulhau's Grande Sonata Concertante for flute and piano.
Sarah Walker presents performances from the Musiq'3 Festival held last summer in Brussels.
Two rarely heard works today. Miaskovsky is a largely overlooked Russian composer, a generation older than Shostakovich, who nonetheless produced a whole string quartet cycle and two cello sonatas of which this one is the first. Friedrich Kuhlau was a Danish contemporary and friend of Beethoven who wrote operas and concertos, but who in chamber music terms had a special affinity for the flute, and this Grande Sonata Concertante is one of his most substantial chamber pieces.
Miaskovsky
Cello Sonata No.1, Op 12
Bruno Philippe (cello)
Beatrice Berrut (piano)
Kuhlau
Grande Sonata Concertante, Op 85
Anna Besson (flute)
Olga Pashchenko (piano)
Sibelius
Romance (10 Pieces, Op 24)
Joonas Ahonen (piano)