Main content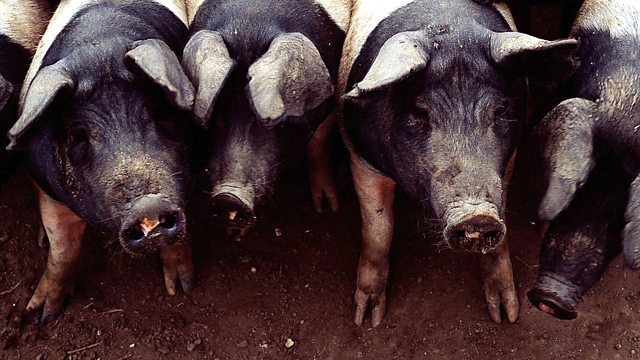 Oxford farming conferences - Day 1
Farming Today covers the start of this year's Oxford agricultural conference double-header: the Oxford Farming Conference and Oxford Real Farming Conference
Charlotte Smith reports from Oxford, at the opening of this year's Oxford Farming Conference and the self-styled 'antidote', the Oxford Real Farming Conference.
Ahead of Michael Gove's appearance at both events, Charlotte speaks to South Cambridgeshire farmer Martin Lines, chair of the Nature Friendly Farming Network, to find out more about their call for an amendment to the Agriculture Bill.
She also heads to the pub, to chat to apple farmers participating in the single event hosted jointly by the two conferences: a sparkling panel discussion on the British cider sector.
Meanwhile Lucy Taylor learns about the bureaucratic challenges hampering the UK's small slaughterhouses from Derbyshire butcher and small abattoir operator John Mettrick.
Produced by Heather Simons.