Main content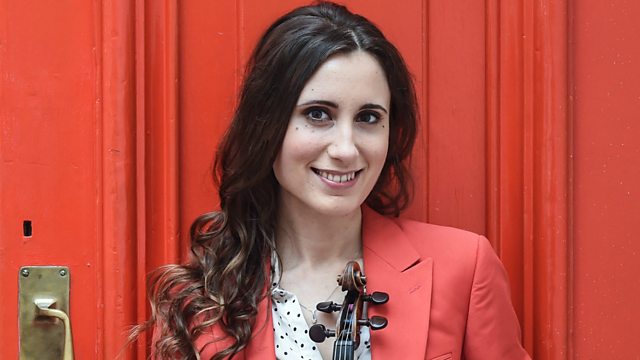 Jennifer Pike, Changes to 'Red Books', the Unexpected Joy of Being Single
Violinist Jennifer Pike on surviving childhood fame, Catherine Gray on the Unexpected Joy of Being Single, and why do some businesswomen have a problem with the word 'mumpreneur'?
Jennifer Pike rose to fame when she won the BBC Young Musician of the Year award in 2002 aged just 12. Since then, she's performed internationally as a soloist and chamber musician, and is now releasing an album of Polish compositions. Jennifer joins Jenni to discuss why sharing the music of her heritage is so important to her, and performs Polish Caprice by Grażyna Bacewicz.
A child's "red book" is issued to their parents at birth and records key aspects of their health and development, from weight charts to immunisations. The government have announced the records are going digital as part of a trial next year, and from 2024 all children's personal health records will be available online. The move is designed to improve NHS care for mother's and babies, but how will this change affect new parents and will they miss having the physical memento of their child's first years?
The term "mumpreneur" entered the Collins dictionary in 2011 and is defined as "a woman who combines running a business enterprise with looking after her children". So why has new research revealed that more than 60% of British business women think the term 'mumpreneur' is unhelpful and nearly half find it patronising? Jenni talks to the founder of Green and Blacks, Jo Fairley, and to Erin Thomas Wong who founded the Making Mumpreneurs network.
Over half of Brits aged 25-44 are now single, so why do many people still believe we're incomplete without an 'other half'? Catherine Gray took a year off dating and details the satisfaction of being on her own in her new book 'The Unexpected Joy of Being Single'.
Last on
Broadcast

Podcast
Women's voices and women's lives - topical conversations to inform, challenge and inspire.