Main content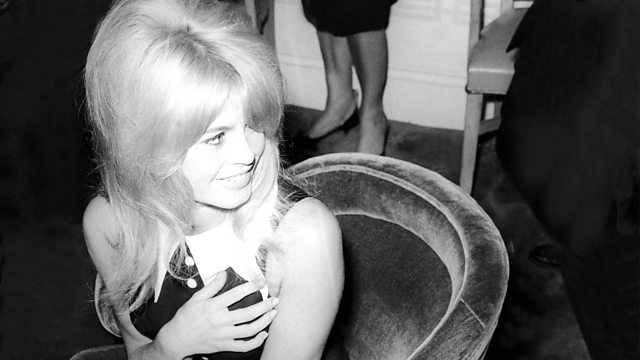 Brigitte Bardot
In an exclusive interview recorded at her home in St Tropez, Brigitte Bardot gives Vincent Niclo carte blanche to talk about her life. She discusses turning her back on Hollywood
French singer Vincent Niclo presents a second series of Carte Blanche, celebrating talented artists, celebrated and creative, independent and determined, who are beloved in France and around the world.
In the first episode, in an exclusive interview for Radio 2, recorded at her home in St Tropez, Brigitte Bardot gives Vincent carte blanche to talk about her life and career. Passionate, outspoken and controversial, since her first public appearance in 1950, Brigitte's always been a trail blazer and ahead of time.
With dreams of becoming a ballerina, it was a modelling shoot when she was just 15 that caught the eye of film director Roger Vadim. She became an actress and was just 18 when she was cast in the film that would make her a star – And God Created Woman.
Brigitte was globally adored, the first Continental actress to achieve Hollywood-size fame.
A screen icon, she made over forty films, recorded over sixty songs, she popularised the bikini, the beehive and the pink gingham dress, and of course, there was 'that' iconic pose.
As famous for her initials – B.B - as she was for her full name, in 1973, at just 39, at the height of her beauty and fame, she turned her back on stardom – and went off to start her real life as an animal rights activist and campaigner. And she's remained committed to her cause ever since.
Featured in...
Catch up on our festive and holiday-inspired programmes across BBC Radio 2.