Main content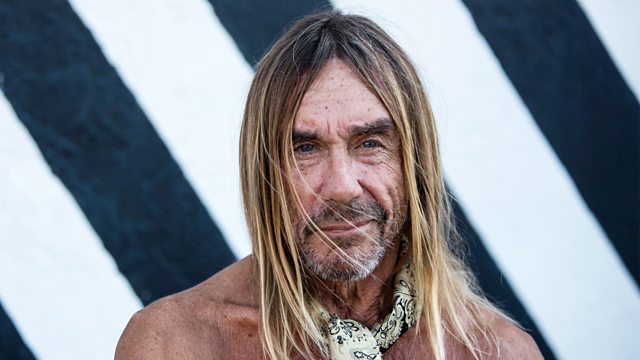 A New Year Confidential Special with a world exclusive from Sleaford Mods!
Iggy kicks off 2019 with two hours of solid gold upbeat bangers including a world exclusive from show favourites Sleaford Mods!
Iggy's musical legacy has inspired and energised rock and roll's alternative spirit since the late Sixties and his stage antics have marked him as a truly iconic frontman.
Last on
New Year's Day 2019
19:00
Music Played
Huey "Piano" Smith & The Clowns

Happy New Year

Goat Girl

The Man (Udder Sounds Edit)

Iggy and The Stooges

Doojiman

Rare Power.
Legacy Recordings.

Farai

Punk Champagne (feat. Tone)

Behemoth

Wolves Of Siberia

Amyl and The Sniffers

Some Mutts (Can't Be Muzzled)

Juiceboxxx

Ripping Up My Soul

Violent Reaction

No Pride

The S***ty Limits

Your Limits Are My Limits

Vanilla Poppers

Get Away From Me

The Lovely Eggs

I'm A Journalist

Cob Dominoes.
Self-Released.

The Homesick

The Best Part Of Being Young Is Falling In Love With Jesus

Youth Hunt.
Self-Released.

Iggy's Sleaford Mods Mix to kick off the New Year!

Sleaford Mods

Kebab Spider

Eton Alive.
Extreme Eating.

Sleaford Mods

McFlurry

Austerity Dogs.
Harbinger Sound.

Sleaford Mods

Bang Someone Out

Sleeaford Mods EP.
Rough Trade.

Sleaford Mods

Middle Men (Glastonbury 2015)

Divide And Exit.
Harbinger Sound.

Sleaford Mods

Fizzy

Austerity Dogs.
Harbinger Sound.

Sleaford Mods

Tied Up in Nottz

Divide And Exit.
Harbinger Sound.

Sleaford Mods

No One's Bothered

Sleaford Mods

Tweet Tweet Tweet

Divide And Exit.
Harbinger Sound.

Sleaford Mods

Subtraction

Eton Alive.
Extreme Eating.

Count Basie & His Orchestra

Midgets

Skinny Girl Diet

Warrior Queens

Death Valley Girls

Abre Camino

The Prodigy

Champions Of London

The Last Poets

Black Lives Matter

The Bloody Irish Boys

Auld St Patrick
Broadcast
New Year's Day 2019

19:00