Main content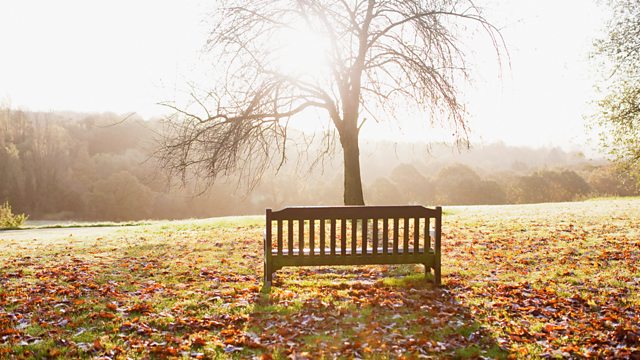 Strabane - Maureen Boyle
Maureen Boyle crafts a poem around stories told to Anna Scott-Brown on a bench in Strabane on the Irish Border - from personal loss to the Troubles, history, Brexit and Irishness.
Anna Scott-Brown hears more stories from the people who stop to sit beside her on benches around the country.
In this edition, Anna sits on a bench in Strabane on the Irish Border. Throughout the programme, a specially commissioned work by the poet Maureen Boyle draws on the voices of those passing by – and sometimes pausing on – the bench in Abercorn Square.
These hidden stories are glimpsed through snatched moments and the painful and beautiful stories people tell Anna in this busy urban setting - the carer who lost a longed for baby during pregnancy and memories of the Troubles in this hot spot on the border, those who smuggled goods across the closed border and whose relatives moved to Northern Ireland via the hiring fair that used to take place in the square.
Once an employment blackspot, how is the town faring now? And what difference will Brexit make here on the border?
Throughout the programme, Maureen Boyle's poem interweaves a personal elegy for her grandfather who worked at the nearby Linen factory in Sion Mills and her own memories of growing up in the area.
Hidden lives are revealed and common threads recur as Anna's gentle but insistent, and sometimes extremely direct, questions elicit poignant and profound responses from those sitting on the bench.
Presented and Produced by Anna Scott-Brown
An Overtone production for BBC Radio 4
Last on
Broadcasts