Main content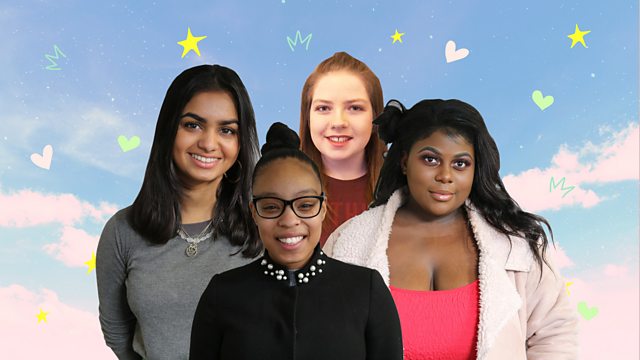 Turning 18 in 2018 One Year On, Lily Collins, Sexuality and Power in the Music Industry
Four young women tell us what it's been like turning 18 in 2018, how much control do women have over their image in the music industry and Becky Hill performs her latest single
We hear from four women who turned 18 in 2018. Rachel, Amika, Jayde and Cerys tell us how their year has been and what their hopes and aspirations are for the future.
We discuss sexuality and power in the music industry with the singer Becky Hill, the music journalist and academic Jacqueline Springer and the singer songwriter Victoria Hesketh also known as Little Boots.
We hear from you about the efforts you make for others at Christmas with Sue, Kasha, Anna and Tony.
Lily Collins tells us about playing Fantine in the new BBC adaptation of Victor Hugo's 19th century classic novel Les Miserables.
The chef Prue Leith, the comedian Bridget Christie, the actor Kelechi Okafor and the Deputy Editor of the New Statesman Helen Lewis tell us how they have triumphed over life pitfalls.
The singer Becky Hill performs her latest single Sunrise in the East.
The Royal Society for the Protection of Birds was started by a group of women with a singular purpose to stamp out the fashion for feathers in hats. We hear about Etta Lemon who led campaign and why she was a staunch anti feminist.
Presented by Tina Daheley
Producer:Rabeka Nurmahomed
Editor: Beverley Purcell