Main content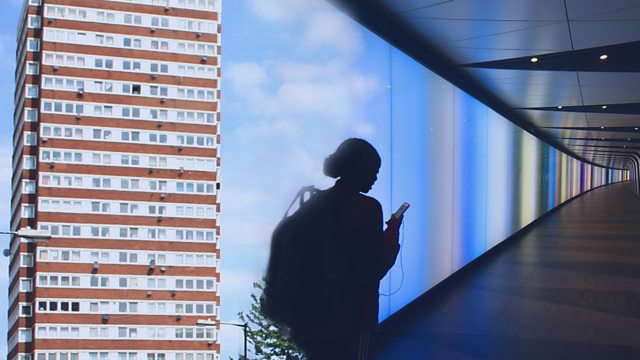 Episode 1
Dickensian heroine fights her way out of poverty in 21st century Britain. Dramatised by April de Angelis and Nicola Werenowska, starring Liz Carr, Audrey Brisson and John Kelly.
Iconic Dickensian heroine fights her way out of poverty in 21st century Britain. Graeae theatre company present a radical new imagining of Charles Dickens' classic Little Dorrit, dramatised by April De Angelis and Nicola Werenowska.
Inequality and the overpowering burden of debt were Dickens' key themes in Little Dorrit, which resonate just as powerfully today. This bold new version places women, disability and housing to the fore.
Amy Dorrit is a young woman fighting to get through A Level resits, while caring for her disabled father and coping with the demands of a varied group of tenants on the same council estate. When the threat of redevelopment looms large, the tenants have to fight for their homes and Amy finds herself an unexpected leader and completely out of her depth.
Graeae, a disabled led company, is one of the most exciting, radical high impact theatre companies in the UK. Jenny Sealey, Graeae artistic director, and Polly Thomas, Naked Productions' co-producer, have formed a close creative partnership over many years to create new interpretations of classic texts for BBC Radio 4. led by casts of deaf and disabled actors whose voices are otherwise rarely heard on radio. Amy Dorrit follows their 2017 version of The Midwich Cuckoos.
Episode 1:
Amy struggles to find time to revise for her English Literature A Level resits, as her aging disabled father makes demands on her, her talentless aspiring singer sister warbles tunelessly all day and her many friends on the estate constantly want her advice and support. When she is hired by Mrs Chaudry and a chance reunion with her son Arthur rekindles the possibility of dormant romance, Amy thinks her problems are solved. But when the housing estate is in danger of being sold off, the local community is up in arms, and Amy Dorrit's life becomes more complex than ever.
Cast:
Amy Dorrit - Audrey Brisson
Maggie - Kalijoy Perkins
Mrs Chaudry - Liz Carr
Wanda - Ania Sowinski
Tatia - Anna Elijasz
Flora - Tracey Anderson
Vienna - Matti Houghton
Mr Dorrit/voice of Dickens - John Kelly
Mr Blander – 'Pickles' Wayne Norman
Arthur Chaudry - Narinder Samra
Benefits officer – Charles Mills
Amy Dorritt was adapted by April De Angelis and Nicola Werenowksa from Little Dorrit by Charles Dickens
Directors - Polly Thomas and Jenny Sealey
Sign Language Interpreters – Jude Mahon and Vikki Gee Dare
Access worker – Autumn Bonham Cox
Producer - Eloise Whitmore
Executive Producer - Jeremy Mortimer
A Naked production in collaboration with Graeae Theatre Company for BBC Radio 4