Main content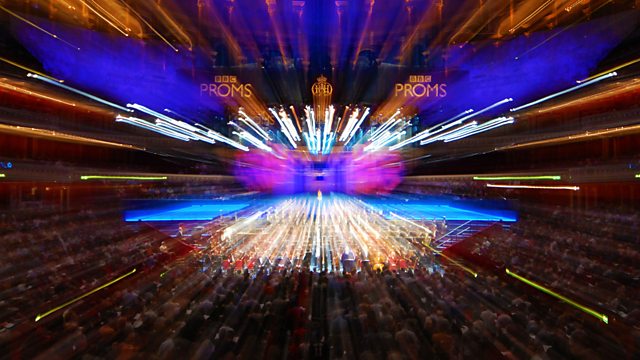 Prom 30 repeat: The Brandenburg Project - 2
The Swedish Chamber Orchestra, conducted by Thomas Dausgaard, perform three Bach Brandenburg Concertos, alongside three newly commissioned companion works, at the Royal Albert Hall
Another chance to hear the second of two concerts in one day, with Thomas Dausgaard and the Swedish Chamber Orchestra presenting Bach's six Brandenburg Concertos alongside six newly commissioned companion works, to create a brand-new musical cycle, heard here in the UK for the first time.
Presented by Andrew McGregor from the Albert Hall, London
c.21.55pm
JS Bach: Brandenburg Concerto No 4 in G major, BWV 1049
Olga Neuwirth: Aello - ballet mécanomorphe (UK premiere)
Brett Dean: Approach - Prelude to a Canon (UK premiere)
JS Bach: Brandenburg Concerto No 6 in B flat major, BWV 1051
JS Bach: Brandenburg Concerto No 2 in F major, BWV 1047 (arr. Felix Mottl)
Steven Mackey: Triceros (UK premiere)
Antje Weithaas, violin
Brett Dean, viola
Tabea Zimmermann, viola
Claire Chase, flute
Fiona Kelly, flute
Marten Larsson, oboe
Håkan Hardenberger, trumpet
Swedish Chamber Orchestra
Thomas Dausgaard, conductor
The Second, Fourth and Sixth of Bach's Brandenburg Concertos appear alongside present-day responses by Steven Mackey, Olga Neuwirth and Brett Dean.
The soloists include star Swedish trumpeter Håkan Hardenberger, German violinist Antje Weithaas and violist Brett Dean himself.