Main content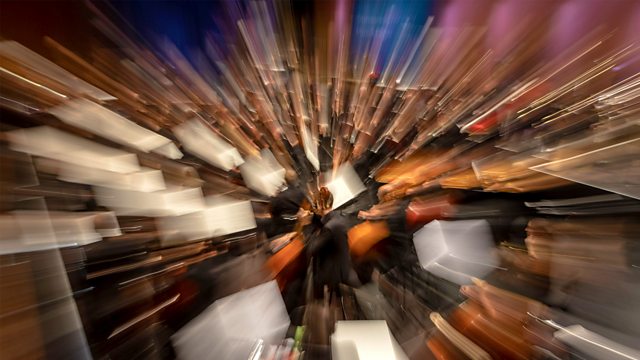 Donaueschingen Festival 2018
Hear and Now at the Donaueschingen Festival 2018 with fascinating new music from Ivan Fedele, Malin Bang, Isabel Mundry and Marco Stroppa performed by IRCAM and the SWR Orchestra.
Hear and Now at the Donaueschingen Festival 2018.
Founded in 1921 by a committee which included Richard Strauss and Ferrucio Busoni, this festival held each October in the small south-western German town of Donaueschingen, is one of the most important events in the international contemporary music calendar.
In Malin Bång's new piece the orchestra is acted on by processes of rapprochement and rejection, confrontation and merging and considers how a few can influence and manipulate the opinion of a majority. Ivan Fedele works with the musicians' breathing and the emergence and expiry of sounds. Marco Stroppa focuses on a poem by William Butler Yeats in his concerto for electronics and orchestra: a tender declaration of love to the creatures of nature. And in Isabel Mundry's scoring of an interview with a refugee called Mouhanad she demonstrates both a private and a wider political concern.
Tom Service talks to the festival's artistic director, Björn Gottstein about this music and also about some of the key cultural currents at work in music today.
Ivan Fedele: Air on Air for basset horn and orchestra (2018)
Malin Bång: splinters of ebullient rebellion (2018) for orchestra
Isabel Mundry: Mouhanad for a cappella choir (2018)
Marco Stroppa: Come Play With Me for electronics and orchestra
Michele Marelli, basset horn
IRCAM
SWR Vocal Ensemble, Florian Helgathand (conductor)
SWR Symphony Orchestra, Pascal Rophé (conductor)
Stockhausen's Gruppen – What's the Big Deal?