Main content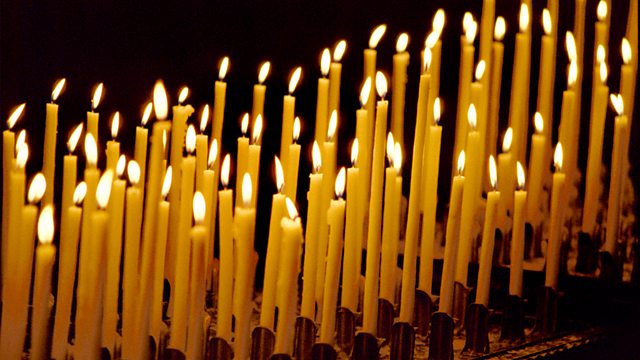 29/12/2018
A spiritual comment and prayer to begin the day with Dr Jo Bailey Wells, Bishop of Dorking
Bishop of Dorking, Jo Bailey Wells
Good Morning
On this day in the year 1170, the Archbishop of Canterbury Thomas Becket was preparing for Vespers in Canterbury Cathedral when four knights broke in an viciously executed him.  The account of this violent murder is not for the faint-hearted.

So today's Prayer is not one for the faint-hearted either. It originates from a young girl at Ravensbruck concentration camp, someone else who suspected she would pay the ultimate price of faith with her life, yet was determined for circumstances of destruction to bear fruit.
In the case of Becket, the stones stained by his blood and the tomb where his bones lay became a site of pilgrimage, a shrine for prayer, even a fount of healing. The same is said of the concentration camps that have been preserved in Germany and Poland for those with the guts to visit.

It takes courage to engage with these agonies: the commemoration is painful. But the act of remembering is itself the spur, the seedbed, for growing in virtue ourselves – in loyalty, in humility, in courage, in generosity. Becket not only remained faithful, he even prayed for the four knights who came on the orders of the king to execute him. And so did the girl at Ravensbrook, as the prayer found attached to her body reveals. I invite you to echo it if you dare:

O Lord, remember not only the men and women of good will, but also those of ill will. But do not remember only the suffering they inflicted upon us: remember the fruits we have borne because of this suffering – our fellowship, our loyalty to one another, our humility, our courage, our generosity, the greatness of heart that has grown from this trouble. When our persecutors come to be judged by You, let all of these fruits that we have borne be their forgiveness.
Amen.