Main content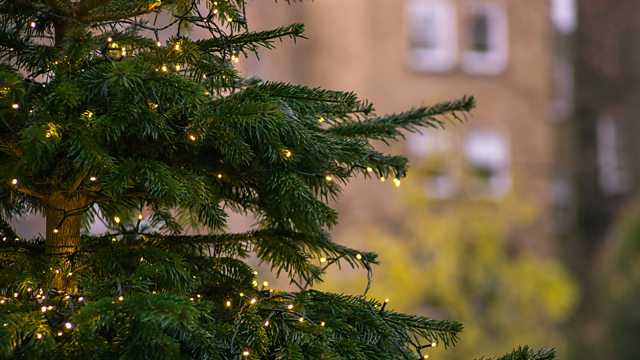 North Downs
Eric Robson hosts the programme from the Kentish North Downs.
Eric Robson hosts the programme from the Kentish North Downs. Matthew Wilson, Pippa Greenwood and Christine Walkden answer the questions.
The panellists discuss plants that rabbits won't devour, planting alliums, and replacing a columnar juniper.
They also make suggestions for climbers and hedges, and native plants, and consider which heritage tree they would pass onto future generations.
Peter Gibbs chats to BBC technology correspondent Jane Wakefield and puts gardening apps to the test.
Produced by Laurence Bassett
Assistant Producer: Rosie Merotra
A Somethin' Else production for BBC Radio 4
Fact Sheet
Q – Can you suggest and bulbs, flowers or shrubs that rabbits will not devour?
Christine – See what plants are surviving in your neighbour's garden and plant those quick
Matthew – They don't touch euphorbias in my experience - the milky sap is an irritant
Eric – Apple tree's
Q – I have a 25 foot (7.6 m) columnar juniper 'skyrocket' which seems to be coming to the end of its natural life. What would the panel replace it with for similar effect? It is a walled garden and needs to remain narrow only up to 4 foot (1.2m).
Christine – Amelancier anifolia 'Obelisk'– gets up to around 20-foot-high (6 foot) and would not get to 4 foot (1.2m)
Matthew – An upright cherry called prunus 'spire'. Or a 'Fastigiate 'juniper or blue arrow (Juniperus scopulorum).
Q – What is the best use of spoil from a ground out root of a conifer tree?
Pippa – Don't mix too much into the soil as it does use up some of the soils natural nitrogen content and that would need counteracting. I would consider getting rid of some of it. Incorporate some into a compost but you would need a lot of other material going in as well.
Q – I love sculptural allium ('ornamental onions) in my borders – but they don't seem to repeat beyond a year or two. Can you recommend any variety's which might have greater longevity or any tips on how to get them to last for longer?
Christine – Deep planting helps – much deeper than suggested to about 6-9inches (15cm-23cm). As soon as they finish flower don't allow them to go to seed but remove the fading flowerhead as that often helps.
Pippa – They may be getting too wet over the winter which may cause root loss and maybe bulb loss. Get a lot of horticultural (not builders) grit as I am convinced it would be winter wet setting them back.
Q – Part of my garden adjoins a river – what native planting would look natural here and survive the slightly tidal setting and sometimes hard frost
Matthew – Yellow flag iris (Iris pseudacorus) – it will thrive in wet soil. I would plant with that flowering rush Burtomus umbellatus.
Pippa – Marsh Marigold
Christine – some of the Cornus (Dogwood) to give some anchorage for the plants.
Q – Some friends of mine have a gleditsia tree (honey locust) which has outgrown its original space. Is it possible to cut through the large branches to reduce to its height by 2 or 3 metres without damaging the tree?
Pippa – You will need a professional tree surgeon or arborist
Matthew – and you might need to get permission and advice
Q – Any suggestions for roses, clematis, or some other climbers for a bed that has been created by a half-fallen apple tree. I would also appreciate suggestions for a low hedge to encase the area and be attractive to insects and other wildlife?
Matthew – Romantic rose climbers such as 'Madame Alfred Carrière', 'White Cloud', or  'Wollerton Old Hall'
Christine – I would go for the Potato vine either the white or the 'solanum crispum' (Chilean potato tree) or 'Actinidia kolomikta' (Variegated-leaf hardy kiwi). All of the annual climbers things like the Thunbergia's, Manettia's,  cup-and-saucer vine (Cobaea scandens).
Pippa – Perennial sweet peas, annual sweet peas – they are magnets for pollinating insects. Clematis montana 'Freda'or clematis 'Polish Spirit'.
Matthew – Don't plant a hedge, plant lavender instead or Teucrium (Germander), or Nepeta (Catmint)
Christine –Step Over Apple Trees
Q – We have 2 chestnut trees in our garden, and they have the canker – what is the future of these trees?
Pippa – Have a really good look at it and see if it has black damp patches on the trunk or if it has the leaf minor which is less serious.
Matthew – With canker nothing can be done
Q – We were given a truffle tree for the future generations to enjoy – what would the panel choice as a heritage tree or shrub for the garden?
Christine – I would go for a deciduous tree – a larch relative Pseudolarix
Matthew – A Bramley Apple Tree
Pippa – An Oak tree
Eric – For a smaller space I would go for a Rowan Tree