Main content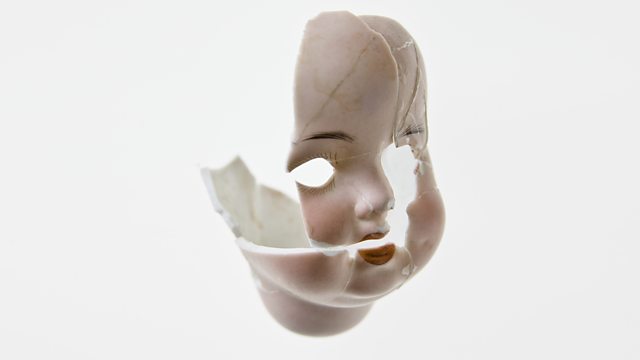 Porcelain
Past, present, real and supernatural collide. The 19th century murder of Bridget Cleary in Tipperary finds echoes in this modern day changeling story. Starring Jessie Buckley.
Are you a witch, or are you a fairy
Or are you the wife of Michael Cleary?
Jessie Buckley stars as Hat, an overqualified admin assistant who grew up in the shadow of a fairy fort, famously the site of the murder of Bridget Cleary. And when Hat's life changes, unexpectedly, her familiar mythologies are all that can make sense of her world.
Hat ….. Jessie Buckley
Bill ….. Don Gilet
Silvertongue ….. Emma Handy
Sarah ….. Niamh Denyer
Michael ….. Alan Mahon
Bridget ….. Lucy Doyle
Written by Margaret Perry
Directed by Jessica Dromgoole
Notes
What are now identifiable psychological syndromes, used to be attributed to the intervention of other realms. Capgras Delusion, the belief that a close family member has been replaced by an identical impostor gave impetus to the notion of changelings, while the old 'shapeshifter' myth that different people are in fact a single person who changes appearance is now called Fregoli Delusion. In Porcelain, Margaret Perry lightly weaves these two conditions into this story of past and present, psyche and myth.
Bridget Cleary was an Irish woman killed by her husband in Tipperary in 1895. Her husband believed that she had been abducted by fairies with a changeling left in her place; a belief so fervent he invited her family to witness the killing of the changeling.
Margaret Perry is a playwright and poet, under commission to Bush Theatre, and the Yard. She was a Barbican Young Poet from 2015-2015, and is published in New River Press's Yearbook 2017. Porcelain premiered at the Abbey Theatre in Dublin early in 2018.