Main content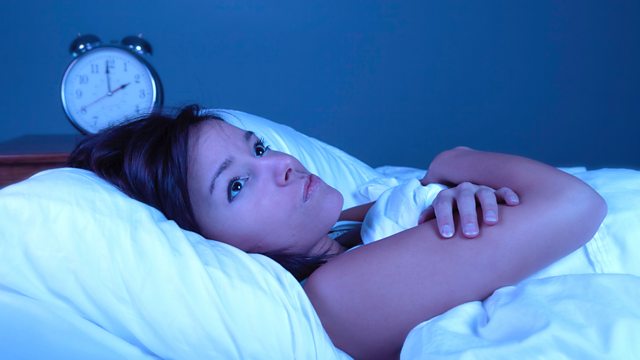 Insomnia, Mrs Pankhurst's Purple Feather, Family stories
Tips to help you sleep, exploring family stories. A new radio drama re-imagining Little Dorrit and Mrs Pankhurst's Purple Feather - the story of the woman who founded the RSPB.
Marina Benjamin has written extensively about her relationship with sleep and Sasha Stephens was a "chronic insomniac" who, after 15 years, found her own solution – and now sleeps for eight or nine hours. They both join Tina to explore why sleep is natural and normal and we can all do it - we just have to learn how.
Did you know that the Royal Society for the Protection of Birds was started by a group of women with a singular purpose - to stamp out the fashion for feathers in hats? Etta Lemon led a campaign for the RSPB and helped to protect numerous species of birds from extinction. She was also a leading light in the Women's Anti-Suffrage Association. Tessa Boase, author of Mrs Pankhurst's Purple Feather, tells us more about this forgotten and controversial figure.
All families have stories they tell over and over - you've probably heard a few of them over Christmas. Ayesha Hazarika - the comedian, commentator and former Labour political adviser - has heard one story many times; about her father who moved from India to the UK alone in the 1960's. A nurse called Audrey welcomed him into her family and took him under her wing. Ayesha went to meet Audrey and reconnect their two families as Audrey prepared to celebrate her 100th birthday.
A new drama for Radio 4 'Amy Dorrit' retells the 19th century Dickens classic. The production comes from Graeae, a disabled led theatre company. We hear from April de Angelis, one of the writers, and Jenny Sealey, one of the directors and the artistic director of Graeae.
Presenter: Tina Daheley
Producer: Olivia Cope
Reporter: Ayesha Hazarika
Guest: Tessa Boase
Guest: Marina Benjamin
Guest: Sasha Stephens
Guest: April de Angelis
Guest: Jenny Sealey
Last on
Clips

Insomnia - Advice and Support
Broadcast

Podcast
Women's voices and women's lives - topical conversations to inform, challenge and inspire.