Main content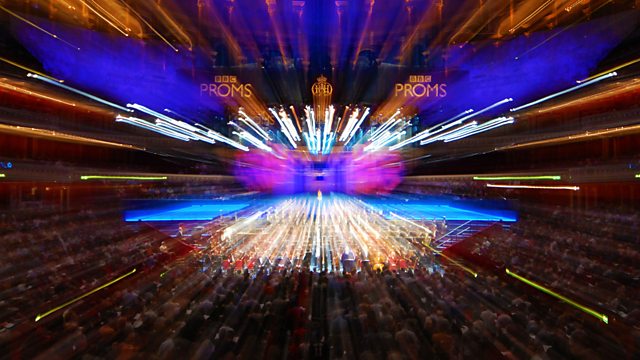 Prom 62 repeat: Vasily Petrenko and the Royal Liverpool Philharmonic Orchestra
Vasily Petrenko, the Royal Liverpool Philharmonic Orchestra in music by Strauss, Elgar, Bartok and a world premiere by Iain Bell
Another chance to hear Vasily Petrenko, the Royal Liverpool Philharmonic Orchestra in music by Strauss, Elgar, Bartok and a world premiere by Iain Bell, from the Royal Albert Hall, London
Presented by Martin Handley
Elgar: In the South (Alassio)
Iain Bell: Aurora (BBC co-commission: world premiere)
c. 8.15pm
Interval Proms Plus
Dr Nathan Case and Dr Melanie Windridge discuss the latest scientific research into the Aurora Borealis with New Generation Thinker Eleanor Rosamund Barraclough.
c.8.35pm
R Strauss: Ständchen; Das Bächlein; Morgen!; Zueignung
Bartók: Concerto for Orchestra
Adela Zaharia (soprano - Iain Bell)
Miah Persson (soprano - R Strauss)
Royal Liverpool Philharmonic Orchestra
Vasily Petrenko (conductor)
Vasily Petrenko and the Royal Liverpool Philharmonic Orchestra present a concert that moves from the lush, late-Romantic soundscapes of Strauss's songs (with soprano Miah Persson) and the sweeping melodic generosity of Elgar's Italy-inspired overture In the South to the leaner, more percussive intensity of Bartók's Concerto for Orchestra – a virtuosic showcase for the Royal Liverpool Philharmonic Orchestra. The concert also includes the world premiere of Iain Bell's concerto for coloratura soprano and orchestra, Aurora, featuring soprano Adela Zaharia.