Main content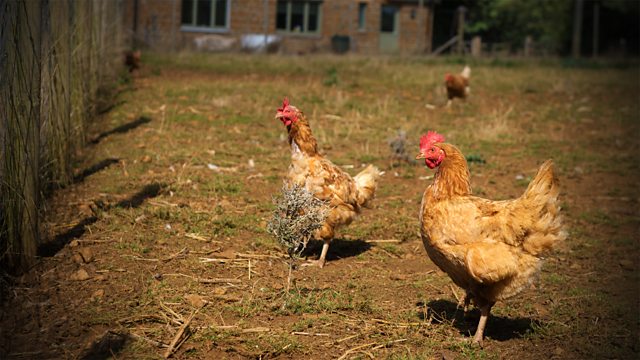 27/12/2018
There's panic at Brookfield and Ruth's nerves get the better of her
Ruth can't persuade David to join her at the local NFU Christmas do. Ruth can't drink too much as it's The Canterbury Tales' dress rehearsal tonight.
Ruairi helps bring the heifers in at Brookfield and some escape through an open gate. Ruairi hasn't got the same farming instinct as the Brookfield children and has to be directed as to what to do.
While Ruairi and Ben try to contain the cows that have gone through the gate, one of the cows gets stuck in a water-logged ditch. Ben cuts his hand trying to help the cow out and send Ruairi to get help. David brings a tractor, Ben continues trying to help even though he's freezing.
David delivers the replacement stunt bottom that Ben's made to Lynda who thinks it's exquisite. Ruth is late to rehearsal after tending to Ben. The dress rehearsal doesn't go smoothly and Ruth panics to David if she can go through with the show.
Countryside Insights from The Archers