Main content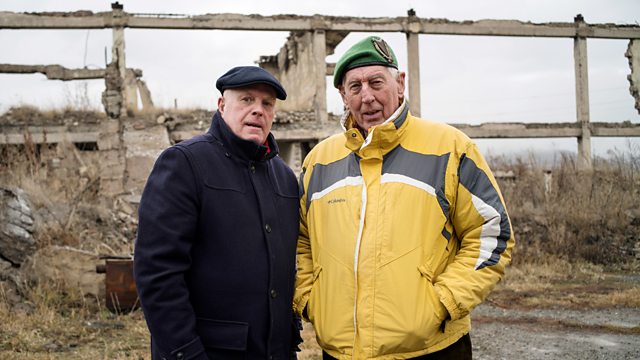 Armenia: Return to a Town That Died
Two British firefighters revisit the scene of Armenia's devastating earthquake in 1988.
Thirty years on from the 1988 earthquake in Armenia, what's happened to the devastated town of Spitak? Rescuers from all over the world came to help search for survivors – among them a team of British firefighters. Now, with reporter Tim Whewell, two of those men are returning - to see how the town's been rebuilt - and to remember a rescue effort that marked a turning point in East-West relations. The disaster came as Soviet leader Mikhail Gorbachev was developing his policy of glasnost (openness) – and his request for foreign assistance was the first such appeal the Kremlin had made in decades. The firefighters relive the drama, grief and courage of those days – and renew old friendships. They discover that Spitak has still not fully recovered from the quake, with many living to this day in squalid temporary housing.
Reporter Tim Whewell.
Last on

Broadcasts