Main content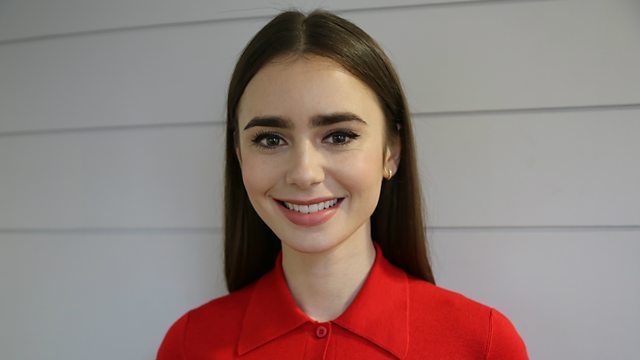 Lily Collins on her role as Fantine in a new production of Les Miserables.
Lily Collins on her role in the new adaptation of Les Miserables. Top tips for using vinegar. Plus we catch up with Rachel, Jayde, Amika and Cerys who were all 18 this year.
A new BBC six part adaptation of Victor Hugo's 19th century classic novel Les Miserables is about to hit our screen. Lily Collins star Fantine and joins Jenni to discuss the role of the young and desperate mother forced to leave her daughter and become a prostitute to earn money.
Cleaning, cooking and everything in between! The Miracle of Vinegar. Food writer Emma Marsden and Aggie Mackenzie – best known for How Clean is Your House - share hundreds of ways to use the low cost ingredient.
At the beginning of the year we heard from a range of young women who all turned 18 in 2018. They were in some cases young mothers, carers, campaigners - and they all wanted to make their mark on the world. So what has the past 12 months been like for Rachel, Jayde, Amika and Cerys.
Presenter Jenni Murray
Producer Beverley Purcell
Guest; Lily Collins.
Guest; Emma Marsden
Guest; Aggie Mackenzie
Last on
Broadcast

Podcast
Women's voices and women's lives - topical conversations to inform, challenge and inspire.