Main content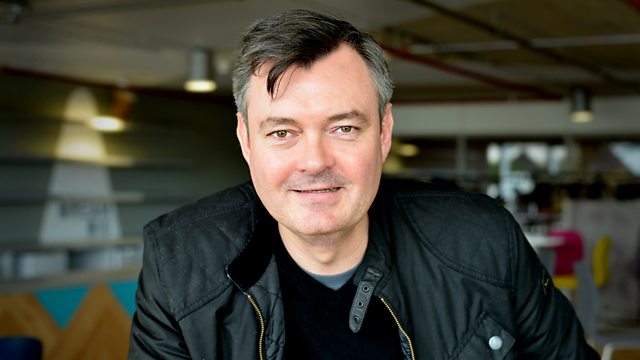 The Old Lady of Leven Street
Broadcaster and panto baddie Grant Stott shows us round 'The Old Lady of Leven Street', aka Edinburgh's Kings Theatre, revealing the secrets of its 100-plus-year history.
The King's Theatre in Edinburgh holds special memories for many, and none more so than Grant Stott. He grew up in the street across the road and passed it on his way to school every day, looking in the window to see which stars were on the upcoming bill, and longing to do a run at the theatre which lasted longer than the three nights of his school show. His dream came to fruition and today he can be found annually, heralding a chorus of noisy boos, as the Panto baddie.
Today, as the King's Theatre is set for a £25m facelift which will see the much-loved building close its doors in 2021 for two years, Grant takes a nostalgic look back at the history of the building and the myriad of shows and stars which have graced its stage over its 100 plus year history, from the famous Howard and Wyndham Five Past Eight shows, to opera, theatre, ballet and even a bit of rock and roll with stars including; Harry Lauder, Maria Callas, Margot Fonteyn and Led Zeppelin, not to mention pantomime stalwarts Stanley Baxter, Jimmy Logan, Ricky Fulton, Una McLean and more recently the triumvirate of Allan Stewart, Andy Gray and Grant himself.
Highlights include interviews with living legends; Stanley Baxter, Allan Stewart, Andy Gray, Brian Cox, Ruth Madoc and also the all-important loyal audiences who attend shows ranging from the Edinburgh International Festival programme, the Gang Show and the Pantomime.