Main content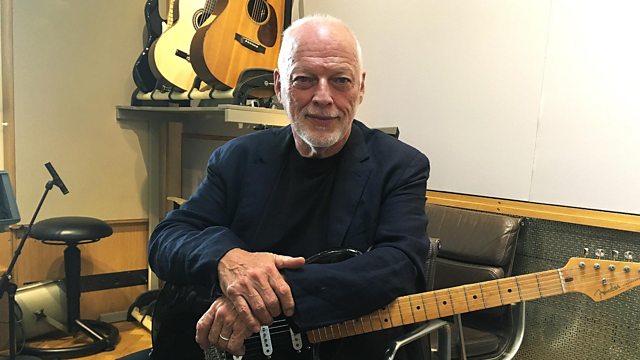 Shine On You Crazy Diamond
Shine On You Crazy Diamond discussed by voices including David Gilmour of Pink Floyd.
Shine On You Crazy Diamond discussed by voices including David Gilmour of Pink Floyd.
Understood to have been written about Syd Barrett, their former band member, it's both a tribute, and a call for him to 'shine on' despite suffering serious mental health issues.
In this edition of Soul Music, David Gilmour of Pink Floyd recalls the legendary day that Syd Barrett unexpectedly appeared in the studio where they were recording Wish You Were Here, the album bookended by Shine On. Nobody recognised Syd at first; once handsome and slender, he'd gained weight and shaved his head and eyebrows.
Another contributor to the programme, Anna Gascoigne, talks about the pain of losing her son, Jay. He was a gentle boy, a talented musician, who eventually succumbed to the multiple mental health problems he had battled for years. Shine On You Crazy Diamond, for Anna, speaks directly to her of Jay; he loved Pink Floyd and Shine On was played at his memorial service. Anna, herself, was driven to the brink of suicide by her son's death. It was the support of her family – including her brother, Paul Gascoigne - that helped her to carry on.
Ed Steelefox, a DJ based in Worcester, describes a New Year's Eve house-party of a few years ago: as the guests gradually fell asleep he chose to slip out the door leaving a non-stop playlist of different, live, versions of Shine On You Crazy Diamond to penetrate their dreams.
And Professor Allan Moore, a regular Soul Music contributor, takes to the grand piano to play and talk about what it is in the track that is so directly reminiscent of Syd Barrett.
NB: Details of organisations offering information and support are available at bbc.co.uk/actionline, or you can call for free, at any time to hear recorded information on 08000 566 065. Please scroll further down this page to 'Related Links' for direct links to actionline, and for more information about Jay's story.
Producer: Karen Gregor
Last on
David Gilmour of Pink Floyd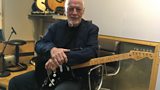 Broadcasts

Why Sam Cooke's 'A Change Is Gonna Come' became a Civil Rights anthem