Main content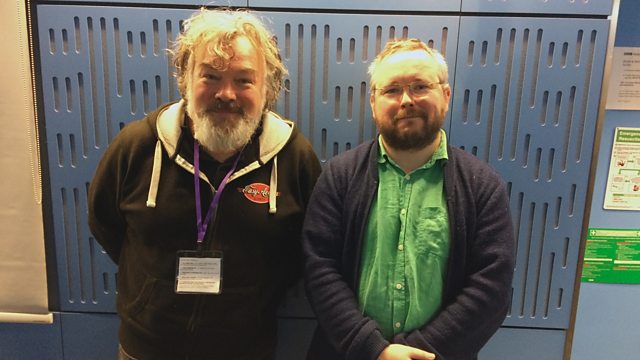 Guest presenter Stewart Lee with Richard Dawson
Guest editor and presenter Stewart Lee takes over Late Junction for the week, and invites folk musician Richard Dawson to bring in some tracks.
For Christmas week, Late Junction is guest edited and presented by comedian and music fanatic Stewart Lee.
Lee has a long-standing fascination with improvised music, choosing guitarist Derek Bailey as incidental music for his shows, and exploring the parallels with comedy through collaborations with the likes of Steve Beresford and Tania Chen.
From his time spent in record shops as a teenager, to more recent work moonlighting as a music critic, Lee has built up a deep collection, with post-punk and folk traditions also well represented.
And folk is where his first guest choice of the week comes in: musician Richard Dawson is one of the leading lights of the British scene, through work under his own name and in collaboration with Rhodri Davies as Hen Ogledd. Though rooted in the music of his native north-east, Dawson's influences include psychedelia, art-rock and the Sufi tradition. He brings in some tracks from his own extensive music library to share with Stewart.
Produced by Chris Elcombe for Reduced Listening.
Featured in...
We broadcast more live and specially-recorded concerts and opera than any other station.