Main content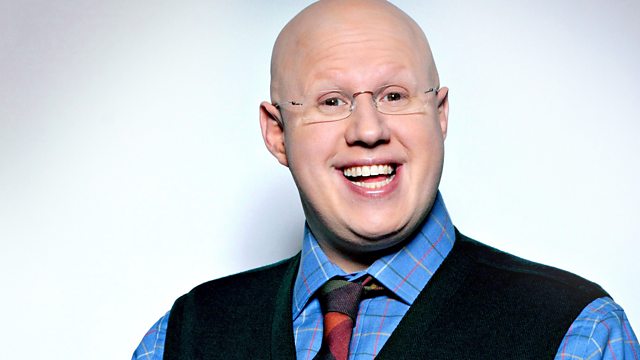 Christmas with the Stars (and Matt Lucas)
Bringing festive cheer to Radio 2, Matt is live this Christmas Day for three hours of fun.
"I'm really excited to be live on Radio 2 on Christmas Day with a big show…please don't rob my house."
Matt Lucas hosts his very special Christmas Day celebration, joined by some celebrity chums on the phone, listeners... and his mother.
With star phone calls from celebs explaining what they are up to on Christmas Day, to an hourly 'Christmas Dinner Watch', courtesy of Matt's mum, it's his very special take on the seasonal celebrations.
There's also Matt's look at forgotten festive songs from kids' characters and TV stars, plus he's rounded up Christmas tunes from all over the world to see what folk around the rest of the planet are singing to this time of year.
He's taking your calls to compile the UK's 'Lack of Gratitude' present list, in search of the 10 most-unloved gifts opened that day. And there's a load of great music too, with an amazing hand-picked variety of Christmas tracks, old and new, including some brilliant alternatives mixed in with all the classics we love.
Plus, Matt's playing out many of your own singing contributions from the hundreds of entries he's had for the show.
And expect lots of dedications to those working hard up and down the land during the festive period.
Get involved and email: matt.lucas@bbc.co.uk or text 288291 during the show.
Featured in...
Catch up on our festive and holiday-inspired programmes across BBC Radio 2.