Main content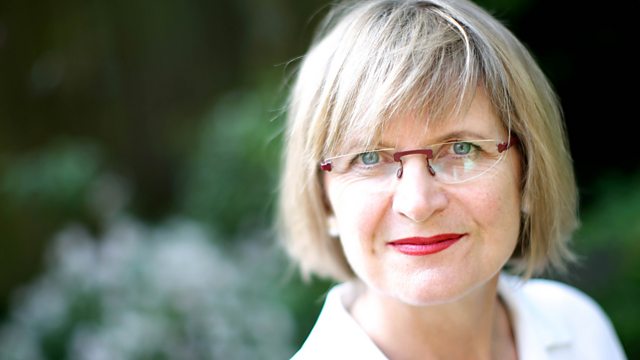 Jancis Robinson talks wine, theatre, and Dr Who with Jodie Whittaker
Jancis Robinson recommends wine to Dr Who actor Jodie Whittaker. Taste, opinions, time travel, and clinking glasses.
Uncork a bottle, reveal a person… Jancis Robinson recommends wine to Dr. Who actor Jodie Whittaker.
Jancis Robinson is on a festive mission to recommend wine to famous guests. The key is to find wines that match their personalities, be that their public persona or more private selves. After all, wines are a bit like people - some are bold and fruity, some elegant and refined; you'll get aging smoothies and sharp young things. So what will she suggest for someone who has embodied dozens of characters and personalities - in Shakespeare, Broadchurch and Dr Who?
What follows is a lively conversation about wine and personality – about a person's taste, their passions and opinions. On the way we'll learn a lot about wine - about tasting, and style, about balance, acid and tannin; about winemaking and winemakers. And we'll ask what would Dr Who drink on Christmas day. It's a conversational masterclass from one of our foremost wine writers. But more than that – the open bottle starts up conversations about people's lives and opinions on all sorts of things. We'll find ourselves asking what our own taste in wine might reveal. Open up a bottle and you'll open up a person.
Produced in Bristol by Melvin Rickarby.