Main content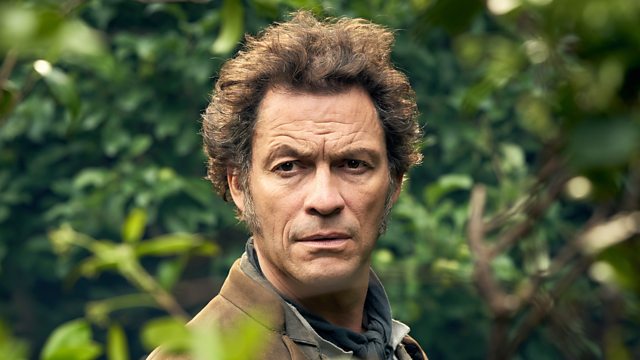 Les Misérables discussed by Andrew Davies, adapter of a new TV version
Andrew Davies on Les Misérables; Matthew Sweet, Arifa Akbar and Stephen Regan on Christmas literature; Poet Helen Mort on festive poetry
Andrew Davies is renowned for turning literary classics into prime-time television drama, from Pride and Prejudice and Bleak House to War and Peace. He talks to Samira about his new BBC One series, a reworking of Victor Hugo's Les Misérables, explaining the appeal of the 19th Century epic novel and why the stage musical version of the book didn't influence his adaption at all.
In the Bible, Matthew wrote about the Three Wise Men, Luke about the shepherds and the angels, and ever since, Christmas has provided inspiration for writers. John Milton wrote On the Morning of Christ's Nativity, Jane Austen has a Christmas scene in Persuasion, Ernest Hemingway wrote about Paris at Christmas and Helen Fielding, in Bridget Jones's Diary, has Bridget attending a terrible yuletide family gathering. Writer Matthew Sweet, critic Arifa Akbar and Professor Stephen Regan, who has traced the history of Christmas in English literature, discuss the different ways writers have treated Christmas in their work.
Sheffield-based poet Helen Mort talks about the poetry of the festive season and reads her Christmas poem written especially for Front Row.
Presenter Samira Ahmed
Producer Harry Parker
Les Miserables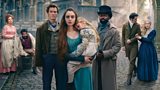 BBC1's 6-part mini-series of Les Miserables is on Sundays at 9.00pm from 30 December 2018.
Images:
Main image above: Jean Valjean (Dominic West)
Image credit: BBC/Lookout Point/Robert Viglasky
Image to the left- From Left: Madame Thenardier (Olivia Colman); Thenardier (Adeel Akhtar); Jean Valjean (Dominic West); Fantine (Lily Collins); Javert (David Oyelowo); Marius (Josh O'Connor); Cosette (Ellie Bamber)
Image credit: BBC/Lookout Point/Mitch Jenkins
Helen Mort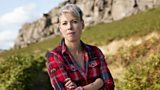 Helen Mort's new Christmas poem:
Advent:
On the first day of Christmas, they hauled you from me
with the forceps while a crimson Santa blinked outside
and made the rain new blood.
The second day, I washed with Frankincense, fed you
thin gold, summoned by the high star of your cry. The third day,
milk came swaddling-pale, shepherd's flock white.
The fourth, the fifth, I wept like a child awake
past bedtime, willing the morning close.
On the sixth day, my body was a spruce tree
and you were tinsel, wound around my ribs,
my lungs, my grateful neck. Then came days
with countless nights, nights by the window
watching sleep fly over slanting roofs outside,
its reindeer legs, its glossy chariot. By the twentieth,
you slept, prone angel on my chest.
On the twenty first, your father was the year's first snow
to me. Then came the carol of your voice, then
your hands at the door of my heart
and here we are, the twenty fourth, your fairy-lit eyes,
pursed lips, the snowflakes of your fingertips
and all of you a gift that I will not unwrap
just hold and hold in my forgotten hands
weighing you silently,
trying to guess what you are.
Image: Helen Mort
Image credit: Jan Bella