Main content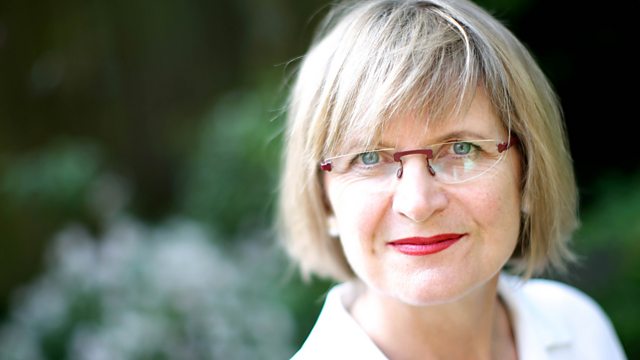 Jancis Robinson talks wine and rugby with Brian Moore
Jancis Robinson recommends wine to ex-rugby player and wine connoisseur Brian Moore. Taste, opinion, sport and clinking glasses.
Uncork a bottle, reveal a person…
Jancis Robinson recommends wine to former rugby player and wine connoisseur Brian Moore.
In this series Jancis Robinson is on a festive mission to recommend wines to famous guests. After all, wines are a bit like people really. Some are bold and fruity, some elegant and refined; you'll get aging smoothies and sharp young things. But what do you recommend to a man who was nicknamed 'Pitbull' - famously aggressive on the rugby field, but also a sophisticated debater and a trained manicurist?
Jancis aims to find bottles that match or reveal things about Brian's public persona but also his more secretive, private self. What follows is a lively conversation about wine and personality – about a person's taste, their passions and opinions. On the way we'll learn a lot about wine - about tasting, and style, about balance, acid and tannin; about winemaking and winemakers. It's a conversational masterclass from one of our foremost wine writers. But more than that – the open bottle starts up conversations about people's lives and opinions on all sorts of things. We'll find ourselves asking what our own taste in wine might reveal. Open up a bottle and you'll open up a person.
Produced in Bristol by Melvin Rickarby.