Main content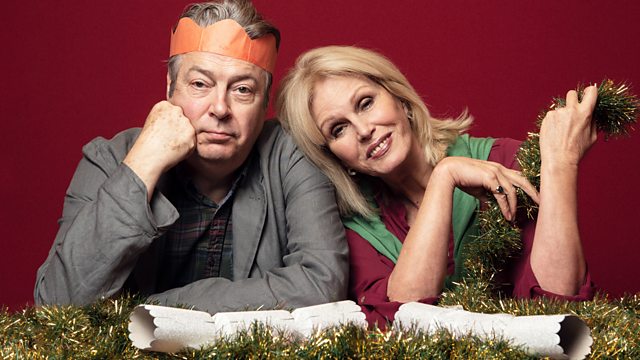 Conversations from a Long Marriage at Christmas
Long marrieds, Joanna Lumley and Roger Allam plan Christmas a deux, with oysters, champagne and a festive frolic but a late-night phone call dampens their Christmas spirits.
Joanna Lumley and Roger Allam play a couple who have been married 'for ever'. Children of the Sixties, they're still free spirits, drawn together by their passion for music and each other. A two-hander, we follow their dangling conversations, as they prepare for Christmas a deux, open their Christmas cards, dissect their neighbours' relationships – and Joanna reveals she's planned some rather surprising activities for Christmas Day because 'All I want for Christmas is you' A late night phone call means that her Christmas wish may not be granted
Written for Joanna Lumley and Roger Allam, by award-winning comedy writer and journalist, Jan Etherington, who's been married for 34 years to Gavin Petrie, with whom she has created many hit radio and TV series (Second Thoughts, Next of Kin, Faith in the Future, The Change), this Christmas episode follows her first solo-scripted, half hour Conversations From a Long Marriage, which was transmitted, to great acclaim, on New Year's Day 2018. Jan says: 'Joanna and Roger together are funny, warm, strong and complement each other perfectly. Their 'Conversations' will resonate with couples of any age but especially those who are still dancing in the kitchen, singing in the car and trying to keep the passion alive. Conversations From A Long Marriage has just been nominated for this year's Tinniswood Award, for original radio drama and a full series will be broadcast on Radio 4 next year.
Producer, Claire Jones
A BBC Studios Production
Last on

Broadcasts