Main content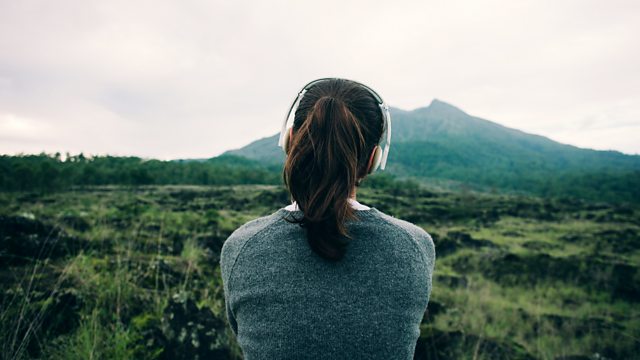 Winter Wanderer
Horatio Clare takes a sound walk through a German forest in the tradition of the Wanderer, a figure celebrated in 19th-century Romantic art, music and literature.
Join travel writer Horatio Clare as he wanders in the forest somewhere in Germany, a real-time recording where you can experience the magic and mystery of walking deep into dense woodland, from the comfort of your armchair.
The Wanderer is a figure celebrated in 19th Century Romantic art, music and literature, and especially in Germany and Austria, in the writings of Goethe and other poets, and the songs of Schubert and Mahler. As Horatio wanders in the woods, you will hear his acute observations of the natural environment as he explores its sights, sounds and sensations (perhaps getting lost along the way). Also you'll hear from some of the great writers who have celebrated wandering in Nature, not just Goethe but also novelist Herman Hesse and the English Romantic poet Coleridge, who also walked in Germany's forests; and music will accompany Horatio's thoughts too – Schubert's great song-cycle Winterreise (Winter Journey) will be a thread, along with other music, from the folk song Spenser the Rover to Mahler's epic orchestral songs.
There will be thoughts about the dying embers of the day and of the year, and of coming home from travels in time for Christmas.
The walk will begin from the village of Holzbronn in the Black Forest, West of Stuttgart, but Horatio will wander freely from there into the forest.