Main content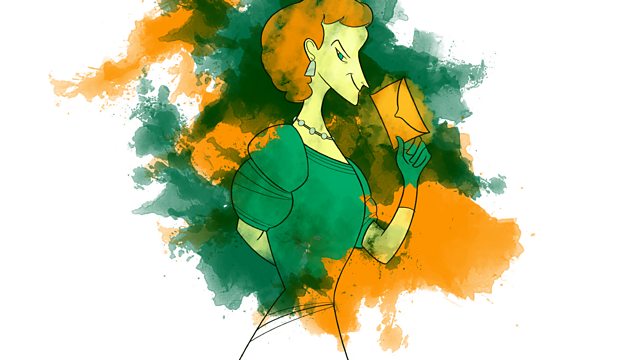 Born to Be Wilde: An Ideal Husband
Oscar Wilde's playful and poignant drama, about a blackmailed politician and his exacting wife. With John Heffernan, Miranda Raison, Lucy Doyle, Ryan Whittle, and songs.
Oscar Wilde's classic comic melodrama is given a sparkling and surprising new production, featuring the music of The Troggs, Adele and Daft Punk.
Robert Chiltern has been blackmailed by the devilishly witty Mrs Cheveley. Unless he supports her financial scheme, she'll reveal to the word that, in his youth, he sold a cabinet secret for money. The walls have already begun to close on Robert; his wife Gertrude has learned of the crime and the two face almost certain estrangement. Cue Lord Goring, the idlest man in London. Does he have it in him to face down Mrs Cheveley? Well, he was engaged to her once.
Robert Chiltern . . . John Heffernan
Laura Cheveley . . . Miranda Raison
Arthur Goring . . . Ryan Whittle
Gertrude Chiltern . . . Lucy Doyle
Mabel Chiltern . . . Saffron Coomber
Lord Caversham . . . Michael Bertenshaw
Lady Markby . . . Elizabeth Counsell
Phipps . . . Tony Turner
Mason . . . Sean Murray
Musical direction and arrangement by Colin Sell
Directed by Sasha Yevtushenko
An Ideal Husband is part of a celebration of Oscar Wilde's life and Work, Born to be Wilde, offering a 21st century perspective on the making of a modern celebrity. Featuring energetic adaptations of his best-loved plays, and an imaginative approach to the less familiar aspects of his biography - this is Wilde's life before the fall.
We encounter Wilde on the make, Wilde in his pomp, Wilde on the edge of the abyss.
We see the young Wilde create his own celebrity and fame, before he'd produced any work to be famous for. We see Wilde the devoted family man, having to confront his growing estrangement from his wife. We see a hubristic Wilde, flirting with danger by publically hinting at his own sexuality.
These biographical elements are given greater poignancy by our knowledge of what happened next. And the successes of An Ideal Husband and The Importance of Being Earnest in 1895 marked the climax of his theatrical career, but also the point of his downfall.
Each of the plays is introduced by Oscar Wilde himself (played by Max Bennett).
Last on