Main content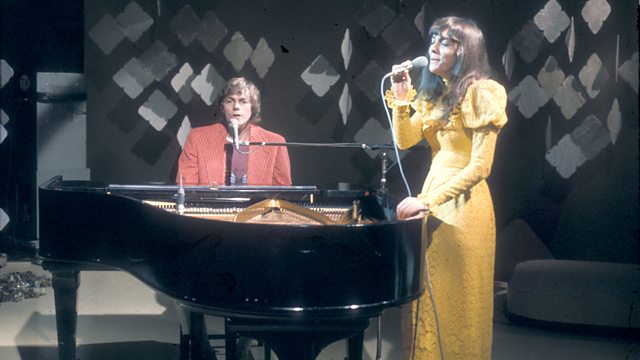 Another chance to hear Richard Carpenter discuss the famed music duo
They pioneered melodic, melancholic pop and sold over 100 million records. Featuring an exclusive interview with Richard Carpenter, Graham Norton tells their remarkable story.
They are, quite simply, one of the most successful recording artists in music history. They pioneered melodic, melancholic pop and their influence as songwriters, performers, and composers spans multiple generations and genres. They won three Grammy Awards and have sold over 100 million records.
A second chance to hear Graham Norton revisit the music and legacy of Richard and Karen Carpenter.
Avoiding a dogged chronological approach, Carpenters From A to Z features an exclusive interview with Richard in which he discusses creating their "sound", their problematic relationship with the media and how he has recently approached a new project with the London Philharmonic Orchestra. If you think you know the Carpenters' story, think again.
Featuring many of their most successful singles, album tracks and fan favourites, in Carpenters From A to Z Richard looks back on their career and lives by addressing key topics alphabetically: A for A&M Records, K for Karen, P for the Palladium in London and W for We've Only Just Begun.
"I enjoyed the interview very much", says Richard. "When I listen to the two of us and how we complemented each other, it's astounding and really rare: this was a sister being born to a brother, who was put on this earth to showcase the sister. 50 years on, I'm still engaging in interviews after all this time - it really says a lot about Karen and the work that we have done. I want everybody to have a listen to this and maybe reawaken their ears to the music."
Presented by Graham Norton.
Written and produced by Malcolm Prince.
A revised version of the original broadcast first broadcast in 2018.
Last on

Broadcasts

Featured in...
Catch up on our festive and holiday-inspired programmes across BBC Radio 2.