Main content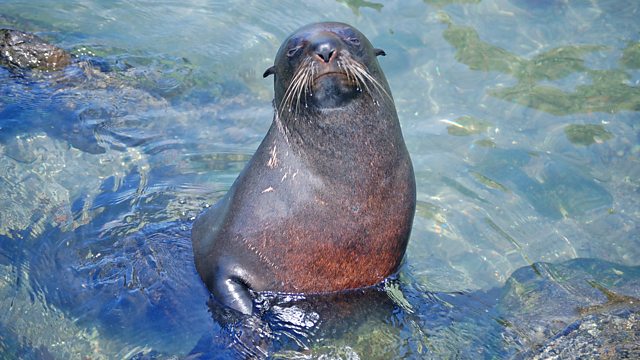 Sea Longing
Drama exploring the mythic world of selkie and seal stories. Stephan Dillane stars as a renowned folklore expert whose own mythology takes him to some unexpectedly dark places.
Sea Longing
By Elizabeth Kuti
With music by Philip Selway
As a renowned folklore expert, Robert Whyman has spent his life getting secrets out of other people; and his recordings of selkie stories and folktales are legendary. Now, with time running out for Whyman, the tables are turned as he gives an interview of his own, excavating his own mythology in a journey that takes him to some unexpectedly dark and secret places.
This drama explores the world of selkie and seal stories, and how their engagement with some of the darker sides of love, longing, taboo and conflict, makes them an extraordinary source of strength and insight for the generations of people who have told and listened to them.
Starring award-winning actor Stephen Dillane as Robert Whyman.
Cast also includes Anastasia Hille, Jo McInnes, Lee Ross, Kiki May, Mairi Hawthorn, Eva Traynor, Nicholas Boulton, Anya Ashton and Paolo Ashton
Directed by Jo McInnes
Sound design by David Thomas
Producer Karen Rose for Sweet Talk Productions
Archive: Brucie Henderson recounts the story of 'The Strange Selkie Boy of Breckon'; clip supplied by the School of Scottish Studies Archives at the University of Edinburgh. 'The Crofter's Mistake' is adapted from a story by Duncan Williamson.
Philip Selway is an English musician and songwriter best known as the drummer of Radiohead. Philip's most recent release is a soundtrack album to the film drama Let Me Go; a story about mothers and daughters.
Elizabeth Kuti has written award-winning stage plays including; The Sugar Wife and Treehouses. Her radio work includes, for Radio 4, Dear Spectator and Maychild, and for Radio 3, Maychild (R4) Mr Fielding's Scandal Shop.
Jo McInnes has worked extensively as an actress and in 2003 co-founded A.P.E. Theatre Company. In 2006, Jo held the position of Artistic Director of New Writing South and she has directed workshops and rehearsed readings of new work for, amongst others, the Royal Court, The Old Vic and Hampstead Theatre.
Karen Rose is a multi award-winning drama producer and co-director of Sweet Talk.