Main content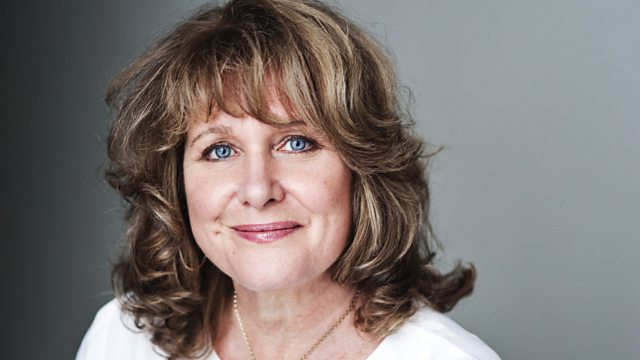 Jan Ravens
Impressionist Jan Ravens talks to Michael Berkeley about her passion for both speaking and singing voices.
This week's Private Passions is pretty crowded, with Kirsty Wark, Fiona Bruce, Emily Thornberry and Theresa May all putting in appearances - in the person of Jan Ravens, from the award-winning Radio 4 show Dead Ringers.
Jan's career has been a series of firsts – she was, in 1979, the first female president of the Cambridge Footlights, and their show she directed in Edinburgh went on to win the first ever Perrier Award. She was one of the first women to appear with Jasper Carrott and on Spitting Image, and last year she made her solo Edinburgh debut with her show Difficult Woman.
Jan tells Michael how her difficult childhood was transformed by writing and performing at Cambridge, about the battles she's fought to have women equally represented on comedy shows and discusses the frequently negative perception of women in positions of power.
And she demonstrates just how she got inside the voice of Theresa May.
Jan's passion isn't just for female speaking voices but for singing voices too, and she's chosen to hear four women singers: Maria Callas, Kathleen Ferrier, Jessye Norman and Barbara Cook.
Producer: Jane Greenwood
A Loftus production for BBC Radio 3
Six mind-expanding music podcasts to download in 2019
Archive Unlocked: Two Decades of Private Passions