Main content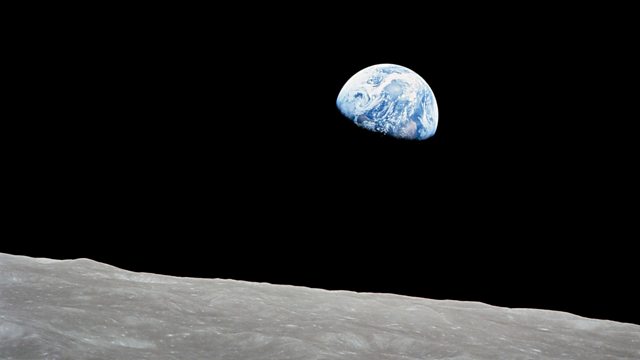 Message from the Moon
As the drama of the first manned mission to the Moon unfolds, astronauts reflect on creation, God and our place in the universe.
In the beginning, God created the heavens and the Earth…
On Christmas Eve 1968, as the crew of Apollo 8 orbited the Moon, they read extracts from Genesis live on TV to tens of millions of people around the world. Later, they would also capture – by accident – a photograph of the Earth rising above the lunar landscape: Earthrise. Both events would have a profound and influential effect that continues to this day.
In Message from the Moon, we follow the Apollo 8 mission from launch to splashdown – including the reading from Genesis – and hear from astronauts giving their unique perspective on creation, faith and God. Their thoughts are interwoven with music from Hannah Peel's composition, Mary Casio: Journey to Cassiopeia.
The programme features original interviews with Apollo 8 commander, Frank Borman, Apollo 16 astronaut and Moonwalker Charlie Duke, Shuttle astronauts Nicole Stott and Mike Massimino, as well as serving NASA astronaut Jeff Williams and European Space Agency astronaut Paolo Nespoli.
Archive includes NASA commentary from the mission, previously un-broadcast extracts from the Apollo 8 capsule flight recorder and BBC TV commentary.
And God bless you all, all of you on the Good Earth.
The producer is Richard Hollingham, with sound engineering by Sam Gunn.
Message from the Moon is a Boffin Media Production for BBC Radio 3.
Last on
Broadcasts