Main content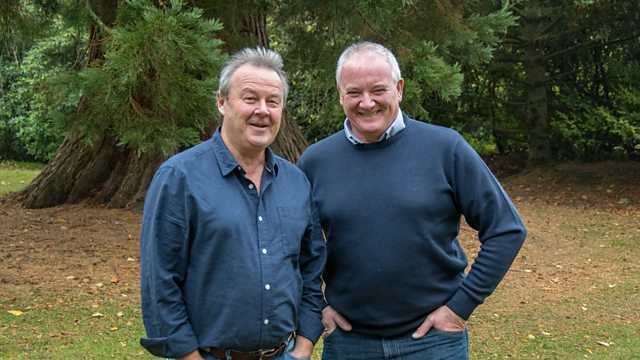 Polly Pullar and a Festive Out of Doors
Mark Stephen and Euan McIlwraith with a festive look at the key stories for those who live and work in the countryside.
Mark visits Scottish Natural Heritage's Loch Fleet reserve near Golspie in the Highlands for a winter wander.
Laura Cuthill tries her hand at making a Christmas Wreath with Sharon the Florist from Edzell. Mark and Euan also have a go live on air.
Friday 21st December 2018 is the shortest day, the Winter Solstice. Euan delves into folklore to find out about the importance of the solstice.
Polly Pullar is a renowned field naturalist, wildlife rehabilitator, writer, journalist and photographer. Back in the summer Polly took Mark for a tour around Ardnamurchan, the area she grew up in, and told him all about how her love of nature and wildlife developed.
You either love them or hate them: Brussel Sprouts. The small green brassica is a mainstay of the Christmas dinner but Euan discovers that one Aberdeenshire company has come up with a very different way to use them.
Best known as one of Scotland's top folk musicians, Phil Cunningham has been playing the accordion since he was a teenager. Less well known is his passion for recording nature and taking time away from his busy schedule to sit in the peace and quiet of the outdoors. Euan chats to him about what it means to get away from it all and we hear one of Phil's soundscapes.