Main content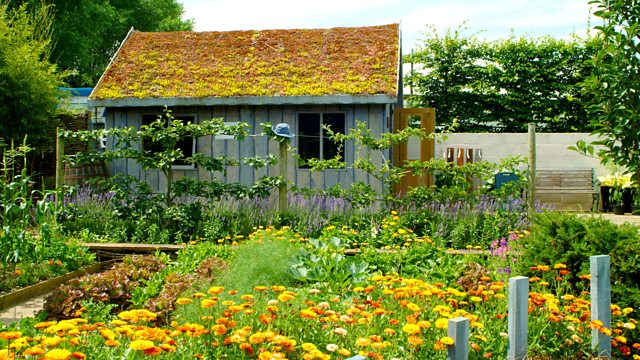 West Yorkshire
Eric Robson and the panel are in West Yorkshire
Eric Robson and the panel are in West Yorkshire. Neil Porteus, Bunny Guinness and Matthew Wilson answer the horticultural questions.
The panellists discuss how best to fill a raised bed with, growing roses over an archway, and caring for Willows. They also advise on how to dig a pond on a slope, caring for Jacarandas, and what to plant in a sensory garden.
Matt Biggs visits the largest living Christmas tree in the UK.
Produced by Hannah Newton
Assistant Producer: Rosie Merotra
A Somethin' Else production for BBC Radio 4
Last on

Fact Sheet
Q – My new raised bed (3m x 1.5m (10ft x 5ft)) is going to be on compacted ground.  What should I fill it for good drainage and the best for growing vegetables?
Bunny – Pick axe the compacted ground so it will drain better.  Line the sides with black polythene.  I filled mine with old manure, top soil, and then I top dress mine with digestate.
Neil – Get a cheap PH meter.  For vegetables you want the soil to be around neutral. 
Q – Could you recommend a fragrant white rose to climb over an archway?
Bunny – 'Claire Austin'.  It's easier to manage than a 'Madame Alfred Carriere'
Neil – Go for a species rose.  I love Rosa bracteata (The Macartney Rose).  It's not as thuggish as a 'Rambling Rector' type roses.  If you had a Clematis Frances Rivis' too then the bracteata would produce later flowers for you and would be a nice combination.
Matthew – 'White Cloud', also called 'Korstacha; it's very fragrant.  
Q – I have three twisted Willows in a planter.  How do I care for them over the winter and will they come back in the spring?
Bunny – The leaves do go yellow in the winter; that's normal.  Do water them every three weeks over the winter.  They are great to take cuttings from too.  You'll need to water and feed them in the spring.
Q – How can I dig a pond on a slight slope?  How deep should it be and what should I use as a liner?
Neil – You're going to need to build up a butyl liner with stones to make it look more natural.  And some marginal plants to do the same job. 
Bunny – 3m x 1.5m (10ft x 5ft) is a fine size.  Make it about 800mm (32inches) deep.  Then use coir rolls to hide the edges. 
Matthew – Try and make it as deep as possible.  It will improve the water quality. 
Q – I have a small Jacaranda tree which I grew from seed in July 2016. It is 19 inches (48cm) tall and in a conservatory. I know it will never flower but I would like some advice on its care. Can I plant it in the garden in summer or is it best left in a pot and what is the best way to overwinter it?
Neil – You may need to scape some of the top off in the spring and put fresh soil on so you wouldn't have to shift it up a pot size. It might need a stake on it eventually when it makes a timber. You may have to repot it every two to three years. I would not leave it out all year. I would keep it in a pot when you put it outside.
Matthew – I would build a whole display around it. I would add in Cannas, Melianthus major, a Paulownia, Dahlias. Treat it as a foliage plant and put it all in in the spring. If you want a flowering plant that is like the jacaranda then go for the Albizia julibrissin f. rosea
Q – What is a suitable sensory plant for a child with learning disabilities?
Matthew – Anything with particularly fragrant foliage and texture. Helichrysum or lavender. Some of the grasses too such as Pennisetum villosum, Karley Rose. The house-leek (Sempervivum) – the indoor version like Lithops.
Neil – Lemon verbenas or the Lippia citrioda or the Triphyllas. Tagetes limoniaii.
Bunny – A wigwam or dome which you can grow sweetpeas and freshpeas up. Willow is a simple one to train around. Apple trees as well.
Broadcasts