Main content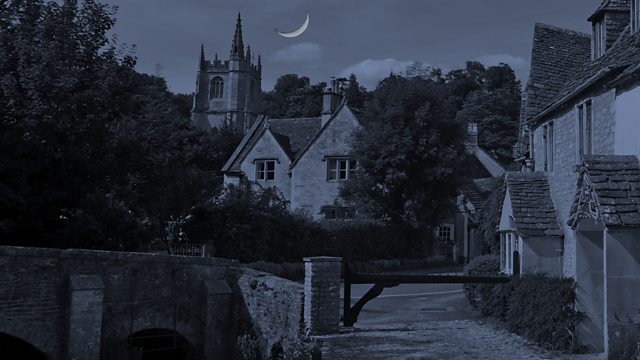 The Moon That Night
On Christmas Eve, a family arrives at their country cottage, but the homeless keyholder and her son have moved in. The family faces a clash of liberal versus Christian principles.
On Christmas Eve, delayed by the seasonal diaspora traffic out of London, a family of four arrives just in time for the Christingle service at the 14th century Anglican church beside their country cottage - a second home, where they plan to spend Christmas.
It's a cold night, but luckily the villager who is the key-holder, keeping an eye on the cottage on the 300 plus days they don't use it, will have turned up the Aga and lit the wood-burning stove.
Reaching the church as the service begins, they sing carols, including the one about King Wenceslas who, when "brightly shone the moon that night", gave hospitality to a poor man he saw in the snow. The Vicar takes that hymn as the gift for her homily, stressing the importance in these bleak and austere times of helping the poor.
After congratulating the vicar on her sermon and exchanging seasonal greetings, the family get to the cottage, surprised that the lights have been left on. The door is also, oddly, unlocked and, inside, they find that the key-holder, a single mother, and her child have moved in after being unable to pay the rent on their flat.
"You have two houses. We don't have one now. So…"
The family faces a clash between their Christmas plans and their liberal / Christian principles, with generational tension between the parents and children over the obligations of charity and equity. Are they prepared to share their home and hospitality?
Cast
ANTHONY – Tim McInnerny
EMILY - Juliet Aubrey
RUBY - Macy Nyman
RUFUS* - Tom Glenister
REV JULIE - Amaka Okafor
TESS - Jeany Spark
Written by Mark Lawson
Directed by Eoin O'Callaghan
A Big Fish Radio production for BBC Radio 4