Main content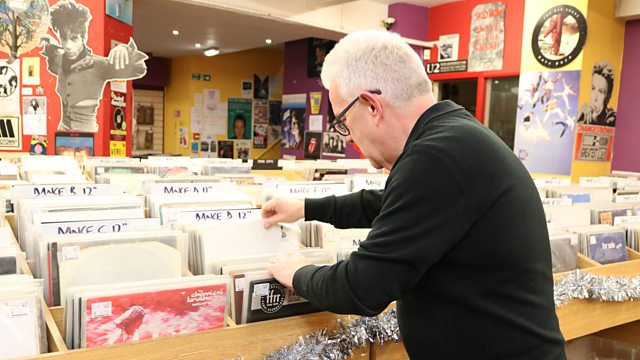 The Christmas Verb
Merry Verb Christmas! We're at Vinyl Tap in Huddersfield for a festive evening of storytelling and song with brand new writing from poet, Simon Armitage, Joanne Harris and her Storytime Band and Owen Roberts.
Presenter: Ian McMillan
Producer: Faith Lawrence
Debris Stevenson
Poet, grime artist, academic, and 'Verb New Voice' star Debris Stevenson has written a brand new festive poem for us. Debris describes herself as a 'social carrier pigeon', and her poem 'Never Knew A Silent Night', shows her flying over just a few of the worlds she inhabits. Debris performs with beats composed by BAMZ. 
Simon Armitage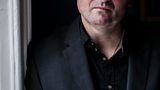 Brand new poetry from Simon Armitage, who has just been awarded the Queen's Gold Medal for Poetry. His new poem 'So Fair a Fancy Few Would Weave' takes its title from the Thomas Hardy poem, 'The Oxen', and is a version of the nativity scene. Simon's included, not only the three kings, but also 'Frankenstein' instead of frankincense, and 'mirth' instead of myrrh - all with a festive spot of audience participation. Lo! 
Owen Roberts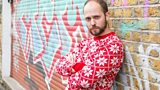 While helping his partner's six year old daughter, Isabella with her homework, it occurred to comedian Owen Roberts that it was only fair that she should help him out of his writers block. What followed was his Edinburgh hit 'I Let a Six Year Old Write My Show'. For The Verb's Christmas Special, Owen & Isabella have teamed up to write a new classic Christmas song, 'If I was Queen of Christmas'.
Joanne Harris and The Storytime Band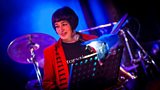 The best-selling 'Chocolat' author Joanne Harris brings magic to Twitter by filling her feed with fable. Now performing with her band 'The Storytime Band', those twitter-tales have become spellbinding folk songs, perfect for the darkest night of the year…