Main content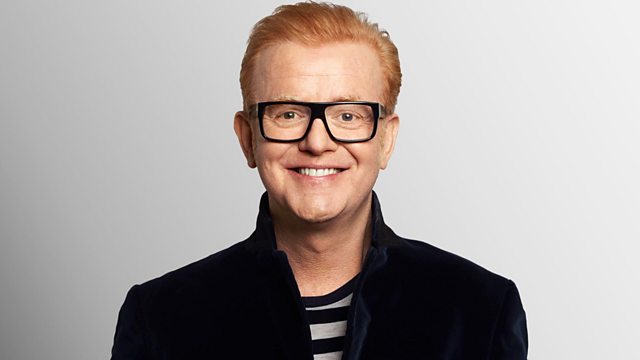 Olly Smith, Emilia Fox, Ben Elton, Richard Ashcroft
Olly Smith gives us a Taste of Christmas, Emilia Fox on the new series of TV show Delicious and Ben Elton tells us about his new tour. Plus, Richard Ashcroft and The Rock Choir!
Olly Smith reveals the secrets to finding the perfect marriage between food and wine this Christmas ahead of his Taste of Christmas Radio 2 show. Emilia Fox tells Chris the joys of filming in Cornwall with Dawn French for the new series of Delicious. Ben Elton warms up in the wings ahead of his new tour and talks about how proud he is that his British sitcom Upstart Crow has a Christmas Day special this year. Plus, musical maestro Richard Ashcroft plays versions of the festive favourites Santa Claus and Have Yourself A Merry Little Christmas like you've never heard them before. Plus we're turning the dial up to eleven with the Rock Choir who are blasting out some belting Christmas tunes. Paul Kerensa, provides the daily Pause For Thought.
Pause For Thought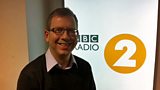 From comedian & writer Paul Kerensa:
Chris, you and I have had quite a ride – we've paused, we've thought, we've geared up, we've thanked something it's Friday. It's been a joy to join you, but especially to listen, because alongside delicious guests and musical superstars, you have paused and thought and philosophised, more than anyone.
This show's generosity and family and warmth, feels straight out of my all-time favourite novel: A Christmas Carol. So influential a book, it even gate-crashes a certain Shakespeare sitcom this Christmas, I hear.
On first release, Dickens' tale literally made people who hated Christmas, go out and buy turkeys. It made factory owners give workers the day off. And I only discovered last week: after its success, Dickens helped found Great Ormond Street Hospital.
I've mentioned here before, that place saved my life – born as I was, with some of my innards being unusually… 'out-ards'. My condition was unfixable till a few years before I appeared. So without their pioneering healthcare – and, I've just learned, without Scrooge – I literally may not be alive.
Charles Dickens lived a few doors down from the hospital. He campaigned for it, and at a couple of dinners, he fundraised a six-figure sum in today's money. He changed opinions, when hospitals weren't for those starting life, but those near its end.
Not just generous, but enabling and encouraging others to be generous too – Dickens echoed Tiny Tim's observation, God bless us, every one. I reckon if we're asking God to bless everyone, he puts people in place to make that happen.
With Carfest and the vast spondoogles you've raised for Children in Need, for today's Tiny Tims, it's no exaggeration to say you've done the Dickens. Generations from now, those repercussions will keep repercussing – just as I'm only here now because of the donations at those 150-year-old 'Dine & Dickens' fundraisers.
You've made us all want to go and metaphorically buy turkeys. But I'll also raise a glass of Olly Smith-recommended beverage to the listeners who've given – enabled and encouraged by your-good-self. And surely if we all pass that on, inspiring others' generosity too, then 'Good Evans', that is a Christmas gift that keeps on giving.