Main content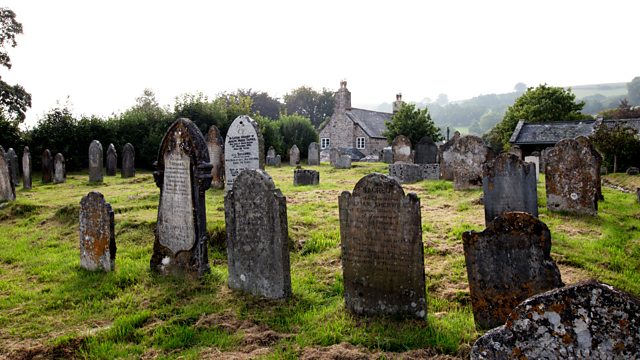 Marking Time
Cutting words into stone is a difficult, deliberate and significant business. Lida Kindersley, letter cutter, reveals the art and the thinking behind marking time in this way.
Lida Kindersley is Britain's best known letter cutter. She stands in the tradition of Eric Gill and is responsible for many beautiful gravestones, plaques and embellishments to buildings. She reveals not only the skill involved in cutting words into stone, wood or metal to create a lasting memory , but the ideas that inform her work.
This is a personal story too. The programme opens with Lida, accompanied by a childhood friend, laying a line of bright white shells on a desolate beach in Suffolk. As we discover, it's another way of marking time with a poignant story attached.
We follow the production of a new gravestone for the poet and artist William Blake and the unveiling of that stone in Bunhill Fields in the City of London, hearing from Lida's clients - including Tom, who wants five felled elm beams to be carved with sunflowers to brighten and adorn his garden, a place of peace and welcome.
Presenter: Susan Marling
A Just Radio production for BBC Radio 4