Main content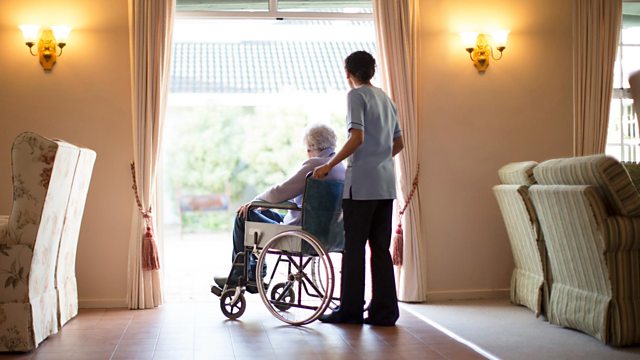 Care Quality Commission, Plant disease, Kinship carers
The Care Quality Commission's chief inspector on what she has achieved.
Protecting plant life from disease.
Getting kinship carers the same help as adoptive and foster parents.
In an exclusive broadcast interview, we speak to Andrea Sutcliffe, the outgoing chief inspector of adult social care at the Care Quality Commission, about what she thinks she's achieved after five years in the job. At the end of the month, she'll be leaving her post at the care regulator to become chief executive of the Nursing and Midwifery Council. During her time at the Care Quality Commission, Ms Sutcliffe has made big changes to how the regulator works, introducing a new Ofsted-style inspection regime and publishing ratings for care homes and home care agencies. She talks to our presenter, Winifred Robinson, about what's changed in the care system following intervention from the regulator and what still needs improving.
Our reporter, Bob Walker, investigates concerns about diseases which are threatening plant life in the UK. Next month a new plant health assurance scheme will be rolled out across the industry, setting new standards for all suppliers. We speak to those on the frontline of the battle to protect our natural flora including the Royal Horticultural Society, which has been warning gardeners to be particularly vigilant about Xylella fastidiosa - a disease that restricts water movement, kills plants, and has wreaked havoc across parts of France, Spain and Italy.
We examine if grandparents, relatives and friends who take over responsibility for looking after a child should be offered more support. Whereas adoptive parents get initial financial support and foster carers receive ongoing allowances, kinship carers don't get the same kind of help. A parliamentary taskforce estimates there are more than 180,000 children in kinship care in the UK.
Presenter: Winifred Robinson
Producer: Tara Holmes