Main content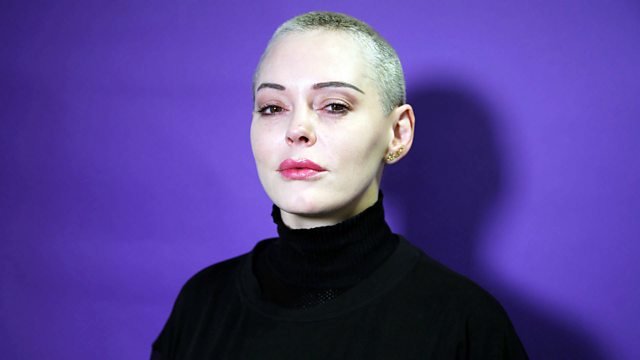 Drinking anxiety, Rose McGowan, Working in a care home
The programme that offers a female perspective on the world
After a night out how do you feel? Anxious? Paranoid? The feeling of overwhelming guilt, stress and worry you experience the day after a drinking binge is called 'hangxiety'. New research by UCL found that shy people are more prone to 'hangxiety' yet enjoy drinking because it helps them loosen up. Jane speaks to journalist Marisa Bate who's experienced it many times. We are hear from Dr Sarah Jarvis who gives us some tips on how to cope during the Christmas party season.
In October 2017 the actor Rose McGowan said she was paid by Harvey Weinstein to keep quiet about alleged sexual assaults. She was one of eight actresses who made similar allegations. Their claims were a big part of the #MeToo movement. Weinstein denies all charges of non-consensual sex and has been on bail since May. Meanwhile, Rose's life has changed in many ways since she went public. Now she's in London and is involved in a film which has just been shown at the Heist Gallery in East London. She talks to Woman's Hour about what the last 12 months has been like for her.
More women die of lung cancer every year than from breast and ovarian cancer combined. The main cause of lung cancer for men and women is smoking but a significant number of people with a diagnosis are non-smokers and nearly eighty per cent of those are women. We hear from one women who's never smoked and was fit and healthy until her early 50s when she was diagnosed with advanced lung cancer. We also hear from a lung cancer expert.
Last on

Roy Castle Lung Foundation
Macmillian Cancer Support
Broadcast