Main content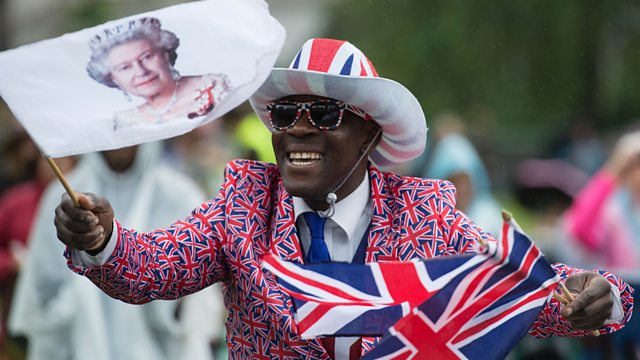 National myths with Neil MacGregor
Neil MacGregor, Christopher Harding and Kajsa Norman discuss how the world sees the UK with Kirsty Wark.
Kirsty Wark explores national stories and myths – from both inside and outside a country's borders.
Neil MacGregor discusses how Dickens, Monty Python and the Suez Crisis have influenced the way Britain is perceived abroad. He visits five different countries to find out which historical events, cultural influences and objects have shaped the way how others see us. The answers may well surprise people back home.
Sweden has a strong sense of its own national identity: it boasts the world's oldest free press and prides itself on its special brand of social democracy. But the journalist Kajsa Norman looks beyond this utopian myth to expose the darkness in the Swedish soul. She reveals what happens to those who dare to dissent from consensus.
Japan's national image abroad is one of staid tradition mixed with bizarre pop culture, and the samurai warrior alongside the grey mass of 'salarymen'. But the academic Christopher Harding argues there is far more to Japanese society than these enduring clichés. He looks at how Japan has been reinventing itself over the last century and a half, and the often radical and outspoken resistance to conformity.
Producer: Katy Hickman
Last on
Neil MacGregor
Neil MacGregor is an art historian and currently the founding director of the Humboldt Forum in Berlin. He was the Director of the National Gallery from 1987 until becoming Director of the British Museum, a position he held until 2015.
As Others See Us
is broadcast on BBC Radio 4, Monday 31 December – Friday 4 January at 9am.
Kajsa Norman
Kajsa Norman is an investigative journalist and author. She has previously published books on Cuba, Zimbabwe and Venezuela and has also served as a press and information officer for the Swedish Armed Forces in Afghanistan and Mali.
Sweden's Dark Soul: The Unravelling of a Utopia
is published by Hurst
Christopher Harding
Christopher Harding is Senior Lecturer in Asian History at the University of Edinburgh. He frequently writes and presents documentaries on BBC Radios 3, Radio 4 and the World Service.
Japan Story: In Search of a Nation, 1850 to the Present
is published by Allen Lane
Broadcasts