Main content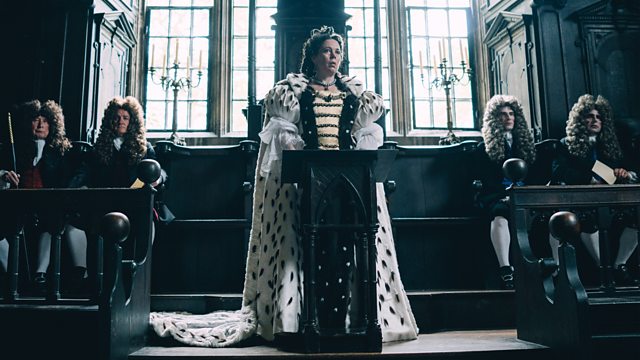 The Favourite, Abortion in Ireland, Mid Winter
Jenni discusses The Favourite, a film depicting women jostling for power in the court of Queen Anne. We hear an update about abortion in Ireland and celebrate mid-winter.
New film 'The Favourite' set in 18th century England features a frail and irascible Queen Anne played by Olivia Coleman whose attention and affection is being sought by her political adviser Lady Sarah Churchill (Duchess of Marlborough) and ruthless chambermaid Abigail. It is a story of sexual politics and power games, starring Olivia Coleman, Rachel Weisz and Emma Stone. Jenni talks to screenwriter Deborah Davis.
Abortion will be legal in the Republic of Ireland from the first day of January 2019. A bill to legalise abortion services passed all stages of the Irish Parliament last week, but given the tight time frame, how will this work in practice? Jenni is joined by Ellen Coyne, Senior Ireland Reporter at The Times and Dr Peter Boylan, consultant obstetrician and former master of the National Maternity Hospital.
In May we heard from 25 year old Samantha Jury-Dada who, concerned by the surge in knife crime in London, was going to several parts of the US to find out how young women and girls associated with gangs are supported. She's back and tells Jenni what she found out and how that information will help her forge better support for young women at risk here in the UK.
Gillian Monks is the author of 'Merry Midwinter: How to rediscover the Magic of the Christmas Season' and she joins Jenni to discuss the history and significance of Winter Solstice celebrations. She'll be sharing some simple tactics on how to shut out Christmas stress and remember the spirit of the season.
Presenter: Jenni Murray
Producer: Laura Northedge
Interviewed Guest: Deborah Davis
Interviewed Guest: Ellen Coyne
Interviewed Guest: Dr Peter Boylan
Interviewed Guest: Samantha Jury-Dada
Interviewed Guest: Gillian Monks