Main content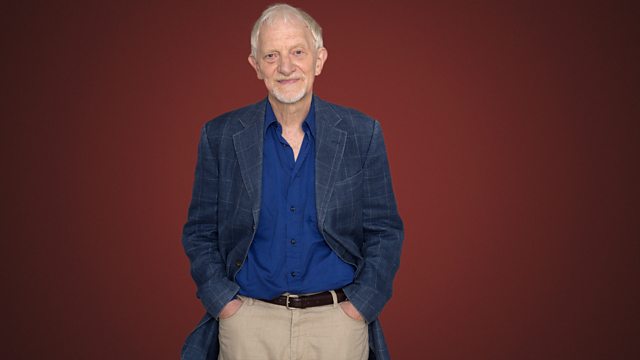 Christmas Miscellany
Looking forward to Christmas and back over 2018, Geoffrey Smith presents his seasonal miscellany, featuring festive treats from the likes of Aretha Franklin, Bessie Smith, John Coltrane and Woody Herman, plus a madcap Jingle Bells by scat-master Leo Watson.
Christmas Miscellany
At the Christmas Ball
Bessie Smith
F W Longhouse
Columbia/Legacy 487398 2
Bessie Smith, v; Joe Smith, c; Charlie Green, tb; Fletcher Henderson, p.
LaSalle Street Breakdown
Jimmy Yancey
Yancey
Avid AMSC 1094
Jimmy Yancey, p.
Let It Snow! Let it Snow! Let it Snow! 
Woody Herman
Cahn / Styne
Proper P 1159
Sonny Berman, Neal Hefti, Irv Lewis, Pete Candoli & Conte Candoli, tp; Ralph Pfeffner, Bill Harris & Ed Kiefer, tb; Woody Herman, cl &as; Sam Morowitz & John La Porta, cl & as; Flip Philips & Pete Mondello, ts; Skippy De Sair, bs; Tony Aless, p; Billy Bauer, g; Chubby Jackson, b; Dave Tough, d.
Santa Claus is Comin' to Town
Bill Evans
Coots / Gillespie
Verve 549 067-2
Bill Evans, p; Gary Peacock, b; Paul Motian, d.
Winter Wonderland
Shirley Horn
Bernard / Smith
Verve 549 067-2
Shirley Horn, v; Roy Hargrove, t & fh; Don Sickler, fh; Jesse Davis, as; Ron Blake, ts; Stephen Scott, p; Mark Whitfield, g; Christian McBride, b; Billy Drummond, d.
Mr Bruce
Roy Hargrove
Chucho Valdes
Verve 537 563-2
Roy Hargrove, t & fh; Chucho Valdes, p; David Sanchez, ts & ss; Frank Lacy, tb; Horacio 'El Negro' Hernandez, d; Jose Luis 'Chancuito' Quintana, tim; Miguel 'Anga' Diaz, cng; Jorge Reyes, b; Gary Bartz, as & ss; Russell Malone, g.
I Want to Be Happy
Lester Young
Youmans / Caesar
Definitive Records DRCD11385
Lester Young, ts; Nat King Cole, p; Buddy Rich, d.
Greensleeves
John Coltrane 
Trad.
Verve 549 067-2
John Coltrane, ss; McCoy Tyner, p; Jimmy Garrison, b; Elvin Jones, d.
England's Carol
John Lewis
John Lewis
America Jazz Classics A 99004
John Lewis, p; Percy Heath, b; Connie Kay, d.
Jingle Bells
Leo Watson
Vic Dickenson, tb; Leonard Feather, p; Arv Garrison, g; Vivian Gary; b; Harold 'Doc' West, d; Leo Watson, v.
Indigo IGOCD2098
Postman's Lament
Papa Laine's Children 
Jonny Wiggs
Oriole MG 20002
Jonny Wiggs, t; Harry Shields, cl; Tom Brown, tb; Stanley Mendelson, p; Sherwood Mangiapane, b; Dr Edmond Souchon, g & v.
The Old Landmark
Aretha Franklin
A M Brunner
Atlantic 29062
Aretha Franklin, v; James Cleveland, p.
Featured in...
It's still the holidays (in our heads) - let's keep the festive cheer alive

Electrifying Jazz and World music.
Podcast
Geoffrey Smith's Jazz - a weekly sequence exploring what makes great jazz great music