Main content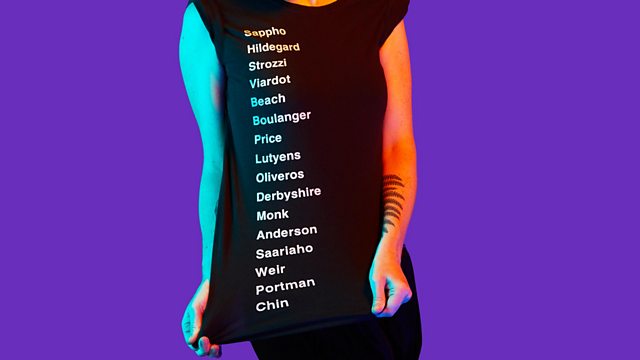 A (music) lover's guide, and Venus unwrapped
A new book for classical music lovers, a season of music by female composers, and the hidden voice of Charles Dibdin
Tom Service reviews The Classical Music Lover's Companion to Orchestral Music, Robert Philip's new 968-page compendium of music from 1700 to 1950, from Corelli to Shostakovich. With the conductor Jessica Cottis and musician and producer Kate Romano.
Music historian Laurie Stras and composer-performers Kerry Andrew, Laura Jurd and Anna Meredith debate the issues which 'Venus Unwrapped', a 2019 series at Kings Place, is attempting to address as it "throws a spotlight on the creative fire power of female composers".
Exploring the high-value market for stringed instruments, Tom talks to the Carpenters, a trio of stringed instrument playing and dealing siblings in New York, and visits the London dealers Ingels and Hayday. And Louisa Tuck, principal cello with the Oslo Philharmonic, explains the story behind her new instrument, on loan from one of the world's largest collectors, the Norwegian foundation Dextra Musica.
And a seasonal Hidden Voices: composer, actor and theatrical entrepreneur, Charles Dibdin. Tom's guides are the 18th century historian Harriet Guest, and on the streets of London's West End, baritone Simon Butteriss, who has recreated Dibdin's pioneering 'table entertainments', including his Christmas Gambols.
Photo Credit: Nick White