Main content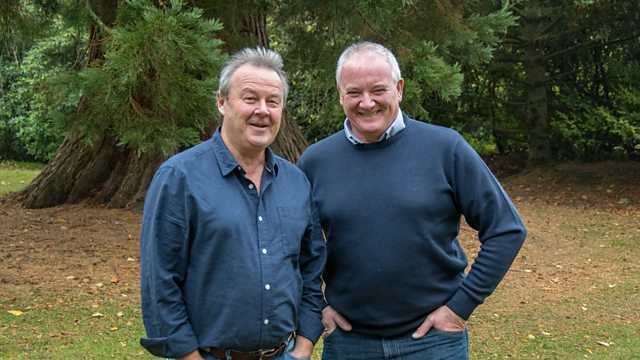 Deeside, Mountain Bikes and Swans
Join Mark Stephen and Euan McIlwraith for the latest outdoor activities from Shetland to the Borders, plus the key stories for those who live and work in the countryside.
Euan catches up with David Frew at the National Trust for Scotland's Mar Lodge.
Mark finds out about the ongoing Amnesty of Tenants' Improvements which was launched in 2017 as a result of the Land Reform Act (Scotland) 2016. It allows tenant farmers to rectify any outstanding issues around past improvements they've carried out.
A study into the impact of a reindeer herd in the Cairngorms is underway and Euan hears about how it's being carried out.
Developing Mountain Biking in Scotland recently held their biennial conference in Aviemore. Mark caught up with some of the team down at Glentress to hear what their plans for the future of the sport are.
The Duke of Rothesay Highland Games Pavilion is a brand new building in Braemar although at a glance it looks convincingly Victorian. Euan has a look around and finds out all about the pavilion and the Braemar Gathering.
Just a stone's throw away from the A96 near Inverurie, there's a place called Pitscurry. Mark went for a visit to find out all about it and its red squirrels.
Storm Frank caused huge damage along Deeside back at the start of 2016. Many of the Victorian suspension footbridges were severely damaged and one, Polhollick footbridge has only just reopened as Euan finds out.
Mark and Euan learn all about Whooper Swans and why there might be so many of them around at the moment.