Main content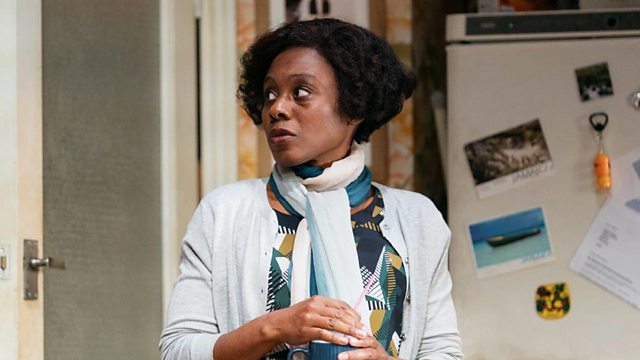 Natasha Gordon, Consent videos, Two-week wait after IVF
The first black British female playwright to have a show in the West End, Natasha Gordon, on Nine Night. Why some men want consent videos before sex. The two-week wait after IVF.
Natasha Gordon tells us about her new play Nine Night and how it feels to be the first black British female playwright to have a play showing in the West End.
What difference does it make to have female MP's and voters when it comes to improving women's lives? We hear from MPs Nusrat Ghani from the Conservatives, Labour's Jess Phillips, Jo Swinson from the Liberal Democrats and Hannah Bardell of the SNP. We'll also hear from Sarah Childs, professor of Politics and Gender at Birkbeck and Dr Shola Mos-Shogbamimu lawyer and women's rights activist.
Georgia has elected its first female President. The Caucasus correspondent for BBC news Rayhan Demytrie explains what this mean for the country.
Why are some men asking women to record their consent before sex? We discuss what this shows about understanding consent with Rachel King a journalist who was recently asked to make such a recording and Alix Fox a sex writer and presenter of Radio 1 podcast, Unexpected Fluids.
We discuss the stress of the dreaded two week wait after IVF. Izzy Judd is a podcaster and creator of the Uber Barrens Club website; Katy Lidemann is a writer; and Geeta Nargund is a fertility expert.
The American columnist and writer Roxane Gay on her book Hunger, fatphobia and feminism.
Beer expert, Melissa Cole's new book The Beer Kitchen combines her two passions: beer and food. She explains the difference between taste and flavour and how to assess beer and pair it with food.
Presented by Jane Garvey
Produced by Rabeka Nurmahomed
Edited by Jane Thurlow
Interviewed guest: Natasha Gordon
Interviewed guest: Nusrat Ghani
Interviewed guest: Jess Phillips
Interviewed guest: Jo Swinson
Interviewed guest: Hannah Bardell
Interviewed guest: Sarah Childs
Interviewed guest: Shola Mos-Shogbamimu
Interviewed guest: Rayhan Demytrie
Interviewed guest: Rachel King
Interviewed guest: Alix Fox
Interviewed guest: Izzy Judd
Interviewed guest: Katy Lidemann
Interviewed guest: Geeta Nargund
Interviewed guest: Roxane Gay
Interviewed guest: Melissa Cole