Main content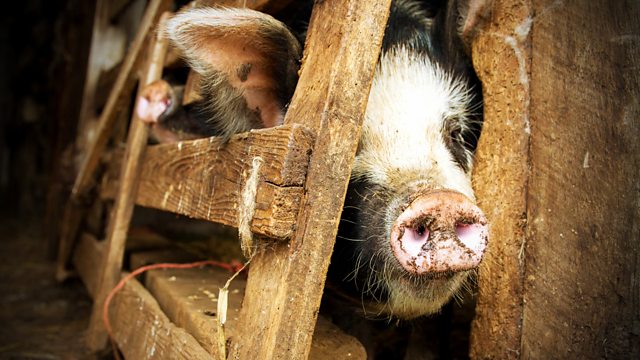 18/12/2018
Helen receives a helping hand and Ruairi attempts to drum up support
Eddie asks Justin about servicing the portable loo – it hasn't been emptied since it was donated to the Cider Club – but Justin is clear it's nothing to do with him. Jill passes on her compliments about the Borchester Land Christmas Tree at St Stephens Church to both Justin and Eddie.
Ben shows Ruairi where Brookfield's new milking parlour will be. Ruairi is stunned it's going to cost £250,000. They help Jill make stuffing and it's decided that Ruairi will come to Brookfield for Christmas Day.
After delivering logs to the Dower House, Eddie tries again to get Justin to help with emptying the portable loo. Ruairi appears asking if any of Lilian's workmen can help with the Brookfield barn repair for The Canterbury Tales. Justin says no but eventually Eddie says he and Ed could help.
Helen tells Lee about her trip to France and they spontaneously go to Borchester together for Christmas shopping. Lee helps Helen find a present for Henry. When Helen has to get going for Henry's Christmas Show, Lee reveals he missed Edie's play because his ex gave him the wrong date. Lee will see his daughters on New Year's Day. Helen tells him she's planning to go to The Bull for New Year's Eve.
Countryside Insights from The Archers